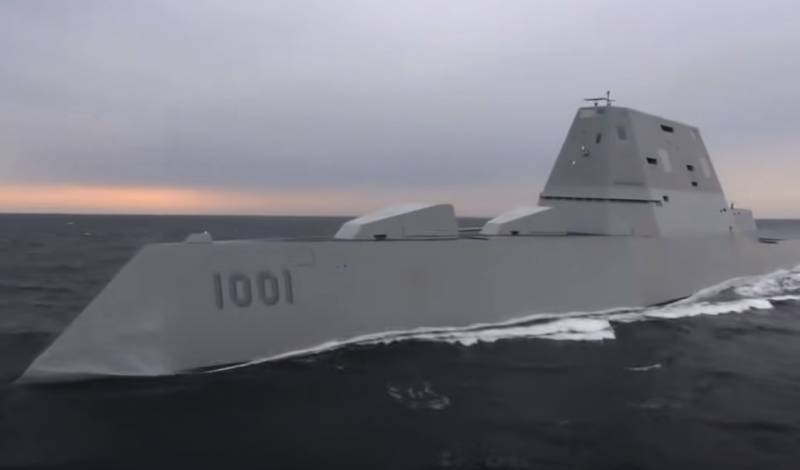 The US naval command is struggling to decide which format to use its latest Zumwalt-class stealth destroyers. These are warships, each of which is valued at approximately $ 1,4 billion. At the moment, the US Navy has two such destroyers - USS Zumwalt (the lead ship of the series, after which the entire series is named) and USS Michael Monsoor.
Noteworthy is the fact that the command of the US Navy is afraid to send these ships to carry out tasks (including patrolling) in the open ocean - thousands of nautical miles from the American coast. Recently it became known that the new generation destroyer USS Michael Monsoor appeared in the area of ​​the Canadian island of Vancouver. A US Navy warship was spotted near the Canadian port of Nanaimo in the Georgia Strait.
It is reported that the "stealth" destroyer entered the Canadian naval base Esquimalt, located on the said island.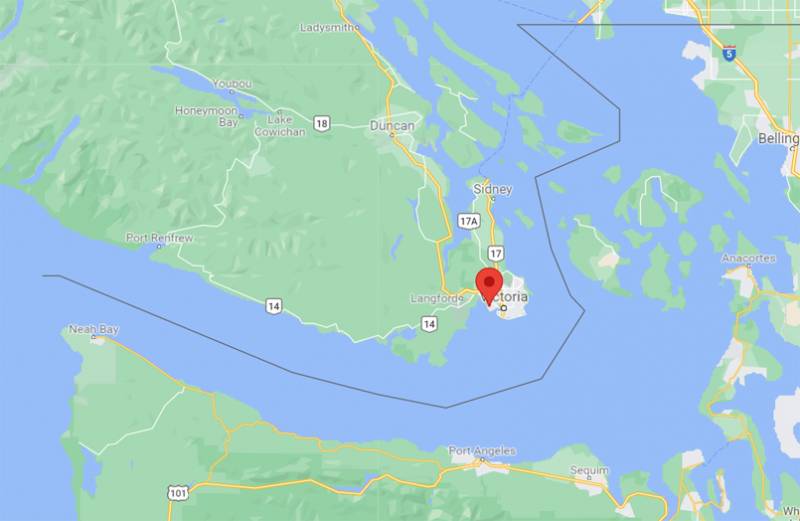 Thus, we have to admit that at the moment the destroyers of the new generation of the US Navy make relatively short transitions between their bases or between the bases of the US Navy and the main continental ally - Canada. Short routes along the coast, from base to base.
At the same time, attention is drawn to the fact that such a course is being laid for the Zamvolts so that at any point they would be at a distance of no more than 60 nautical miles from the coast. This gives reason to say that, despite the statements about the confirmation of data on high seaworthiness, these warships are not yet trusted with truly long voyages. They are not included in the US Navy strike forces. While they are making single voyages, even outside the framework of combat patrols.
Recall that some time ago, the US Navy subsequently proposed to arm the Zumwalt-class super-destroyers with hypersonic missiles. However, those hypersonic missiles that are still being developed in the United States do not fit the dimensions of the silos at Zamvolty. Rebuilding the launch cells can take a long time and again require impressive costs.