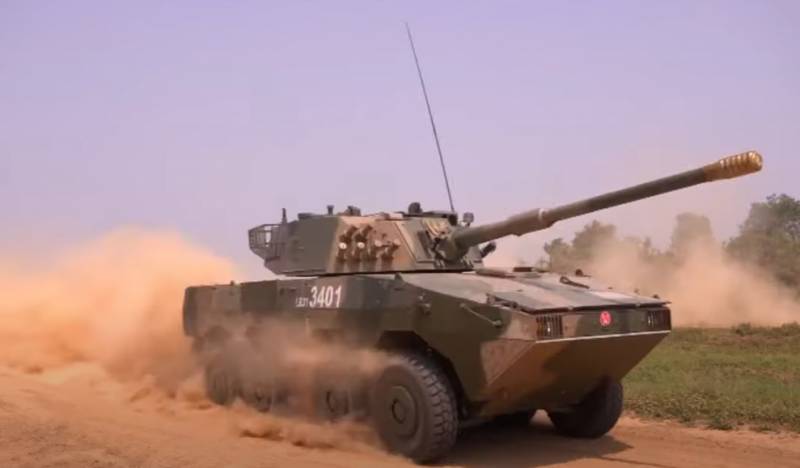 India has once again expressed concern about the superiority of the Chinese army in terms of equipping with light
tanks
... Initially, the emphasis was on the PLA's so-called Type15 mountain tanks, now the ST-24 1-ton wheeled armored personnel carrier (export version of the ZTL-11), which is called the "tank destroyer", is indicated.
In fact, the ZTL-11 can also be classified as a light tank with a wheeled platform. It is made according to the 8x8 scheme. This Chinese armored vehicle attracts special attention from Indian military experts for the reason that it can be transported by air. This indicates the possibility of the Chinese army (PLA) in a short time to transfer a sufficient number of ST-1 to the area of ​​the offensive or defensive operation.
The Chinese wheeled tank ST-1 has a combined armor that protects against bullets of various calibers, as well as from fragments of "low and medium dynamics". Also, Chinese manufacturers have equipped this technique with hinged dynamic protection.
The main armament of the ST-1 (ZTL-11) is a 105mm cannon, which is positioned primarily as an anti-tank gun. The main task of the ST-1 is either to quickly break through the enemy's defensive formations, or to contain tanks.
Some time ago, Chinese troops during large-scale exercises in the central part of the country worked out the massive use of their wheeled tanks. It is this kind of application that has caused concern among Indian military experts, who note that in this regard, the Indian army has nothing to respond to China with.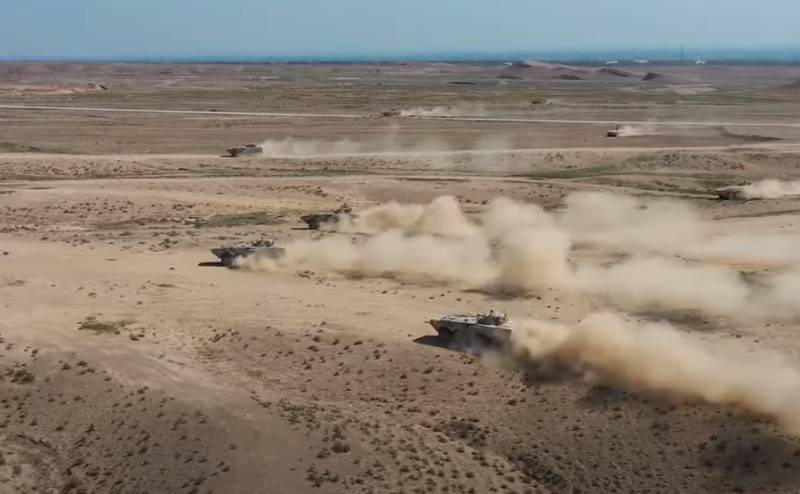 One of the parts of the maneuvers took place in a 400-km march with access to positions to suppress enemy forces and assets. It should be noted that the range for the ST-1 is about 800 km. At the same time, on relatively flat terrain, a wheeled tank is capable of accelerating to 90-100 km / h.
In India, it is believed that for the needs of its armed forces it is necessary to purchase at least 100 light tanks, including air-transported ones. One of the options under consideration is the Sprut-SDM 18-ton Russian self-propelled airborne anti-tank gun.