Indian army's anti-terrorist operation in Kashmir is gaining momentum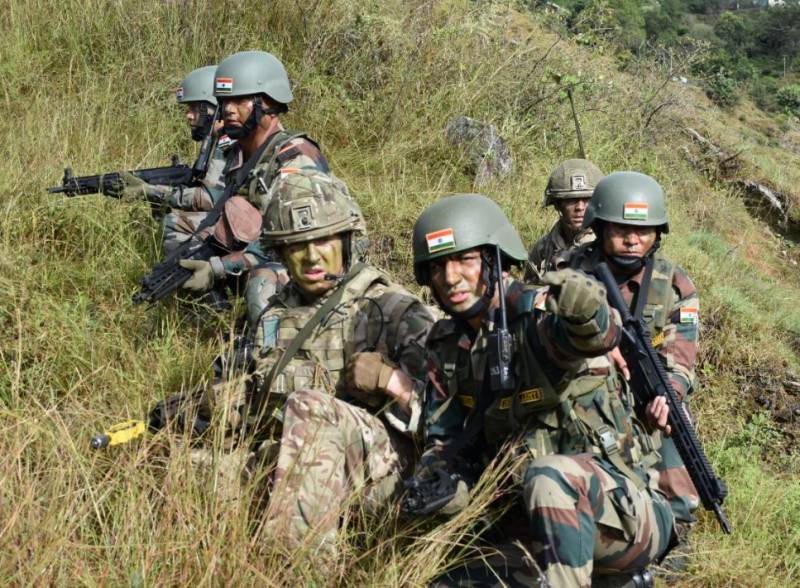 On October 24, as a result of clashes between the Indian military and terrorists from the banned terrorist organization Lashkar-e-Toiba (LeT), one of the militants was killed, two police officers and an army non-commissioned officer were injured. This is just one of the episodes of the anti-terrorist operation, which began on October 14 after the killing of five military personnel in the area of ​​the Nar Khas forest. In a week, she managed to gain serious momentum - with the involvement of dozens of special forces units of the Indian army.
After the killing of military personnel, India deployed its special forces in the wooded area, which began to comb the forest. In the course of anti-terrorist measures, the Indian army managed to destroy a number of militants of the Kashmir groups. However, the Indian armed forces are also suffering serious losses. Since the start of the anti-terrorist operation, nine servicemen have already died.
Let us recall that the struggle of the Indian government against radical groups in Kashmir has been going on for more than a decade.
Many groups operating in the region are supported by neighboring Pakistan, which seeks to use the Muslims of Kashmir to their advantage. The Indian army and police have to regularly engage in firefights with militants, periodically there are terrorist attacks against Indian security forces and government agencies.
Earlier, the Indian media wrote that Taliban militants (* a terrorist organization banned in the Russian Federation) may appear in Kashmir, who allegedly promised Islamabad support in the region "in response to help in taking Panjshir." Pakistan denies the participation of its special forces in the Panjshir operation, as a result of which this Afghan region came under the control * of the Taliban.