Taliban responded to Putin's words about their possible exclusion from the list of banned organizations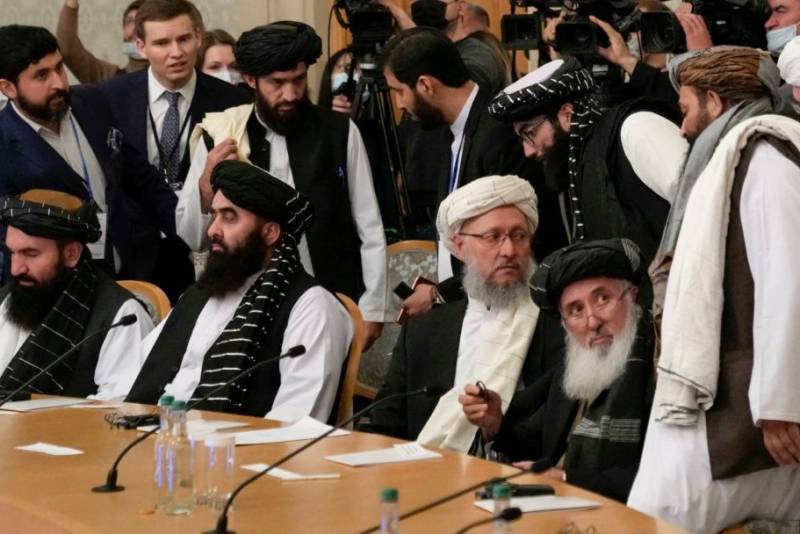 The Taliban who came to power in Afghanistan (representatives of the Taliban * group, which is recognized as extremist and banned in Russia) responded to the words of Russian President Putin about their probable exclusion from the list of organizations banned in the Russian Federation. They reacted with approval to this position of Russia.
The position of the new Afghan authorities was expressed on Twitter by Abdul Kahar Balkhi, head of the press service of the foreign ministry of the interim government of this country, which the Taliban calls the Islamic Emirate of Afghanistan (IEA).
He said that the Taliban * would like to improve relations with other states of the world, based on mutual steps towards meeting.
The IEA Foreign Ministry welcomes the remarks of the President of the Russian Federation Vladimir Putin regarding the exclusion of the names of the IEA leaders from the black list. As the chapter of the war comes to an end, the nations of the world must also make positive changes in their attitudes and approach to Afghanistan.
- wrote Balkhi.
On October 21, during a meeting of the Valdai Discussion Club in Sochi, Russian leader Vladimir Putin announced the likely removal of the Taliban from the ranks of radical extremist organizations. He said that official Moscow intends to move along this path if the Taliban strive for peace in Afghanistan and will not encroach on the borders of neighboring states.
https://twitter.com/QaharBalkhi