Finland ordered an additional batch of ACS K9 Thunder to replace the Soviet "Carnations"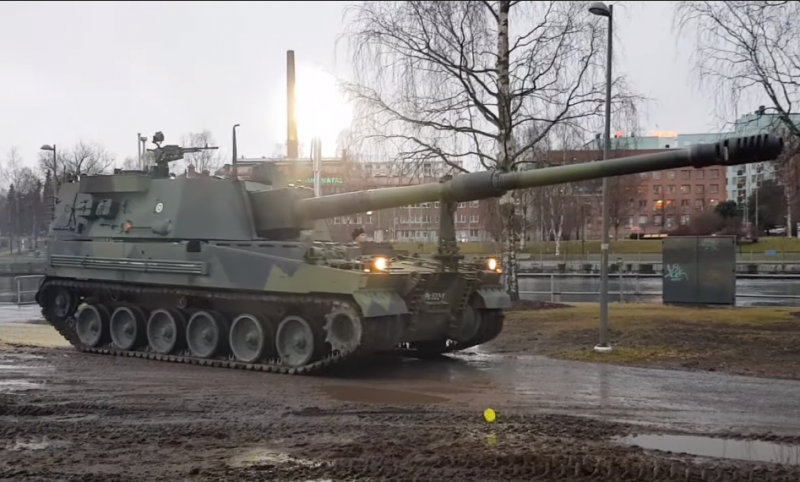 Finland has decided to purchase an additional batch of South Korean K9 Thunder self-propelled howitzers. As stated in the message of the Ministry of Defense of the country, Finland took advantage of the option to purchase howitzers.
The Finnish government has approved the purchase of an additional batch of 10 K9 Thunder self-propelled howitzers in addition to those already purchased. According to available information, howitzers from the presence of the South Korean army are planned for delivery, as under the previous contract. Delivery times were not disclosed, but most likely the new batch will be delivered along with the machines of the first contract.
The first contract for the purchase of 48 units of 155-mm / 52 self-propelled howitzers K9 Thunder from the presence of the South Korean army was signed by the Finnish Ministry of Defense in February 2017. In addition to the howitzers themselves, it included training, the supply of spare parts and service support. The contract included an option to purchase an additional batch of K9 howitzers.
The first batch of South Korean self-propelled guns arrived in Finland in February 2018, the end of deliveries was planned for 2024, but now it will most likely be postponed due to the supply of additional vehicles.
All South Korean howitzers arriving in Finland are handed over to Millog Oy, which installs Finnish equipment on them, which is not specified, and repaints them before being handed over to the military.
Howitzers K9 Thunder Moukari (Finnish name) are gradually replacing the outdated Soviet 122-mm self-propelled howitzers 122 PSH 74 (Soviet "Carnation") in the Finnish Defense Forces, purchased in 1992 from the army of the former GDR in the amount of 72 units.