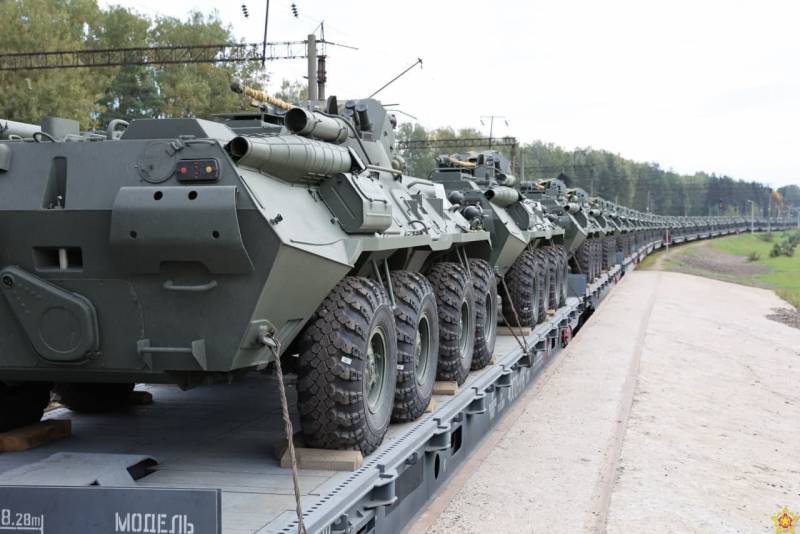 The Belarusian military received a batch of Russian armored personnel carriers BTR-82A. This was reported by the press service of the Ministry of Defense of the Republic on Twitter.
The equipment arrived by train to the Ozerishche station in Minsk from the Arzamas Machine-Building Plant, where the armored personnel carriers are being assembled. The number of armored personnel carriers received was not reported, but judging by the published photos, more than a dozen armored personnel carriers arrived. It is noted that this is a planned delivery as part of the rearmament of the Belarusian army, the second batch will be delivered in November.
According to the press service of the Belarusian Defense Ministry, the armored personnel carriers are intended for 120 separate mechanized brigades. At the same time, 72 OTC and the Military Academy will receive several units of equipment for training officers and crew members of armored personnel carriers.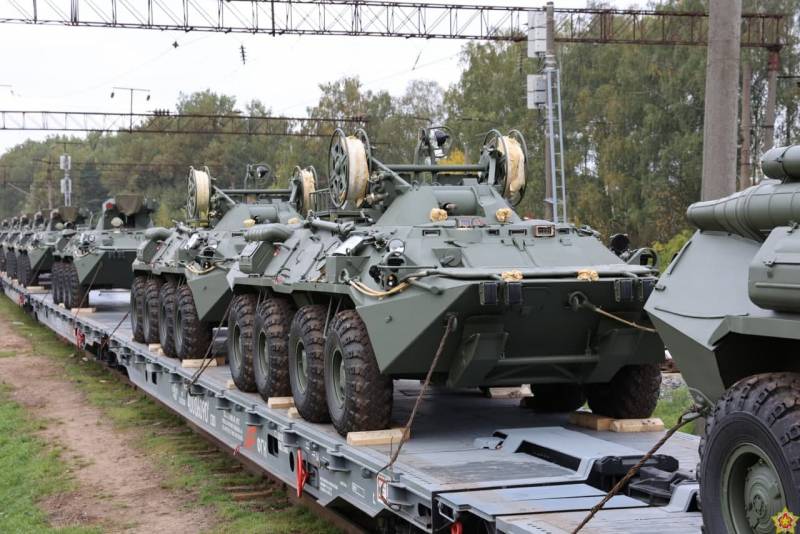 In addition to the BTR-82A, the Belarusian military received two BREM-K vehicles - an armored recovery vehicle on the BTR-80 chassis.
It is emphasized that all the armored personnel carriers of this batch are equipped with means of communication and sights of Belarusian production.
As previously reported, all the BTR-82A are armored personnel carriers of a new construction, which have undergone the modernization of the BTR-80 to the level of the BTR-82, and are called BTR-82AM.