German observer: The Balkans are once again becoming Europe's "powder keg"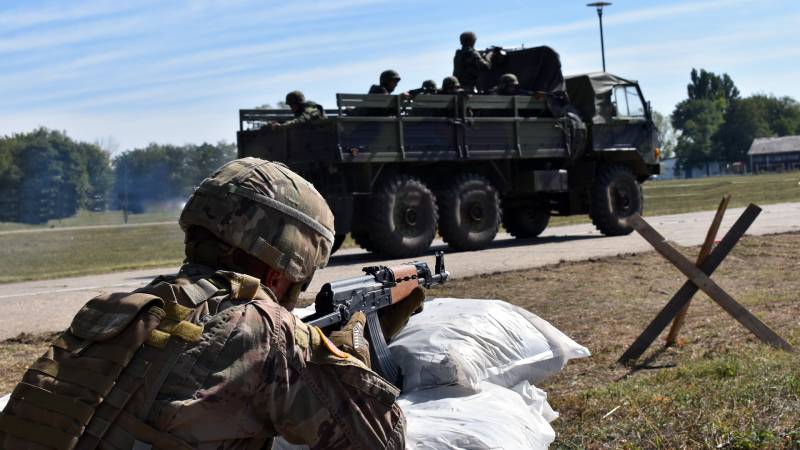 The European press is discussing the exacerbation of the situation between Belgrade and Pristina. Recall that a few days ago, due to the actions of the Kosovo police against the Serbs living in the north of the region, as well as because of attacks on the Serbian population, the Serbian Ministry of Defense decided to transfer troops near the border with Kosovo on high alert. At the same time, the head of Serbia, Aleksandr Vucic, said in his address that Belgrade is not looking for conflict situations, but at the same time it is ready "to fight for the safety of the Serbian population towards Kosovo."
German columnist Ulrich Ladurner, commenting on the situation, writes that the Balkans are again turning into a "powder keg" of Europe.
Ladurner:
The reason for the new escalation in the Balkans, at first glance, is insignificant, but in Serbia and Kosovo, people in military uniform are now marching on the border. The Kosovo authorities had previously made the following decision: if the Serbs go to Kosovo, they must remove their Serbian license plate and buy a temporary Kosovo license plate. For five euros, it is valid for 60 days. In response, the Serbs blocked the roads in the north of Kosovo. The conflict seems absurd, but it does not change the danger of the situation.
The German author recalls that Belgrade does not recognize the independence of Kosovo, believing that the proclamation was carried out illegally, moreover, after military intervention from outside. And in this regard, as Ulrich Ladurner writes, the situation for the European Union, which both Belgrade and Pristina are going to join, "the situation looks explosive." The conflict, reportedly, may well spill over to the neighboring countries of the Balkan region.
The German observer writes that this situation only strengthens the position of those Europeans who say the following: "Why should these countries be admitted to the European Union at all?" At the same time, Ladurner adds that "the difficulty for the EU is also that Aleksandr Vucic is a friend of Vladimir Putin and Xi Jinping."
Comments from German readers:
Even without a conflict between them, these countries are not needed in the EU.
We need to think twice whether it is really worth it (the admission of Serbia and Kosovo to the European Union).
The Balkans were the powder keg of Europe, and they remain so. There was still not enough war ...