Belarusian KGB officer killed in special operation in Minsk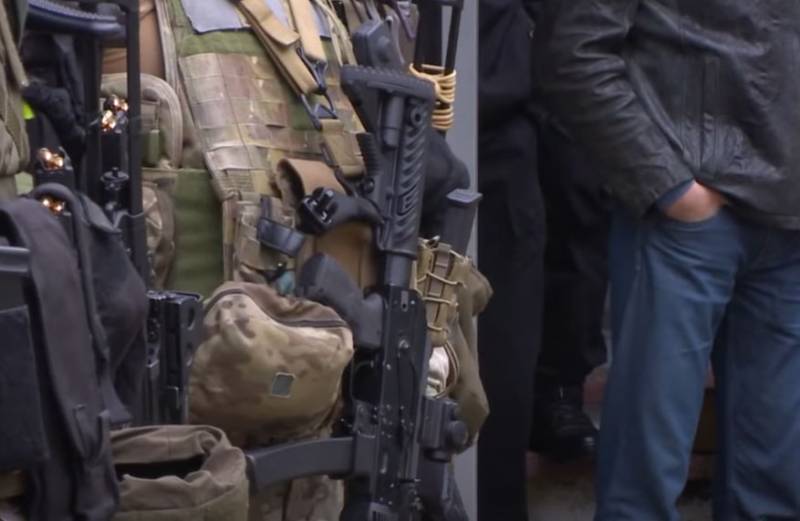 The operation of the State Security Committee of the Republic of Belarus ended in tragedy. The press service of the department reports that during a special operation against alleged members of the terrorist community, one of the KGB officers was seriously injured.
It is reported that during the development of one of the addresses at which those involved in the extremist group could be located, the KGB officers of the Republic of Belarus were faced with firing to kill. An unnamed person shot at Belarusian law enforcement officers from a hunting rifle. An employee of the republican KGB died from the wound received during this shooting.
The reports say that law enforcement officers returned fire, as a result of which the perpetrator was eliminated.
At the moment, investigative actions are underway within the framework of an initiated criminal case under the article of the Criminal Code of the Republic of Belarus on the murder of an official in the performance of official powers.
It all happened on Yakubovskiy Street in Minsk. According to the preliminary version, there was a 31-year-old man engaged in activities in the field of IT in the apartment, which the Belarusian law enforcement officers came to.
According to the latest information, the man (his name, according to the latest information, Andrei Zeltser) was not alone in the apartment. A woman was with him at the place of residence. Her fate has not been officially announced at the moment.
In Belarusian social networks, they write that little is known about the deceased KGB officer. His name is Dmitry and his callsign is "Nirvana".