In Kiev, announced the "hopeful" results of the elections to the German Bundestag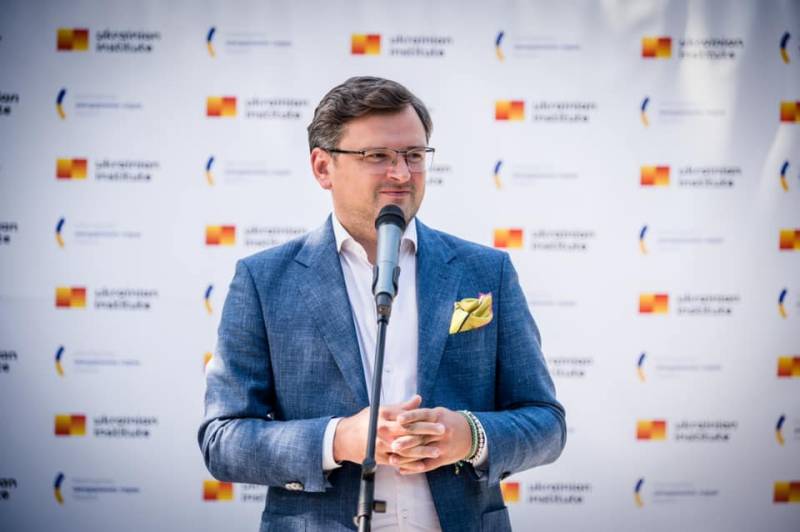 The elections to the Bundestag held in Germany "gave hope" to Ukraine. This was stated by the head of the country's Foreign Ministry Dmitry Kuleba.
Kiev is "encouraged" by the outcome of the elections in Germany. According to Kuleba, any coalition that forms in the Bundestag will be "favorable" for Ukraine under any circumstances, if there are no "force majeure" events. The head of the Ukrainian Foreign Ministry even said that now Kiev is "not so important" who becomes the chancellor, the coalition is more important.
Ukraine is interested in one thing - what the coalition will be (...) the name of the chancellor is important, but even more important, what the coalition will be
- he said.
Let us recall that Ukraine continues to insist on compensation for the construction of Nord Stream 2, as well as to demand the complete cessation of this project. In Kiev, they feared that if Merkel's party came to power alone, they would not see anything. But the political alignment has changed, the German "greens" opposing the gas pipeline received more votes, which means that Kiev has a chance to make money.
Kiev has long believed that Europe, in particular Germany, "threw" Ukraine with the Nord Stream-2 gas pipeline. At various Ukrainian political shows, all sorts of "experts" unanimously assert that Berlin does not take into account the interests of Ukraine when implementing its projects. "openly throws". All Ukrainians have only hope for the German "green", who promised to stop the gas pipeline.