"One with a bottle, the other with a telephone": Ukrainians comment on the formation of reservists who were "raised in morale"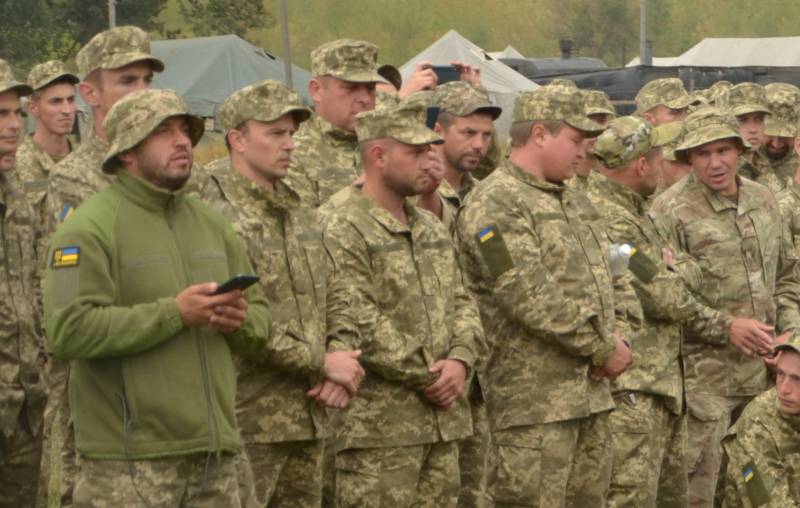 The Ukrainian military command reports on the training of reservists as part of the country's naval forces (Navy). Some units, formed from the military personnel of the reserve, were sent to the training grounds where the military exercises "United Efforts-2021" began. Recall that these maneuvers in Ukraine are called a response to the Russian-Belarusian exercises "West-2021". Ukrainian "partners", including military personnel from a number of NATO countries, are also participating in the United Efforts-2021 exercise.
The command showed the reservists, noting that a concert was given for them right at one of the training grounds to "raise morale".
At the same time, a photograph of the formation of reservists of the Ukrainian Navy is shown.
Ukrainian users drew attention to the fact that in the ranks reserve servicemen are standing with telephones and plastic bottles. Someone at this moment decided to sit down. At the same time, Ukrainians ask themselves: if this is a concert, then why are the reservists forced to stand? If this is a line, then why does it look like it is a line of penalties.
Performing artists of the ensemble: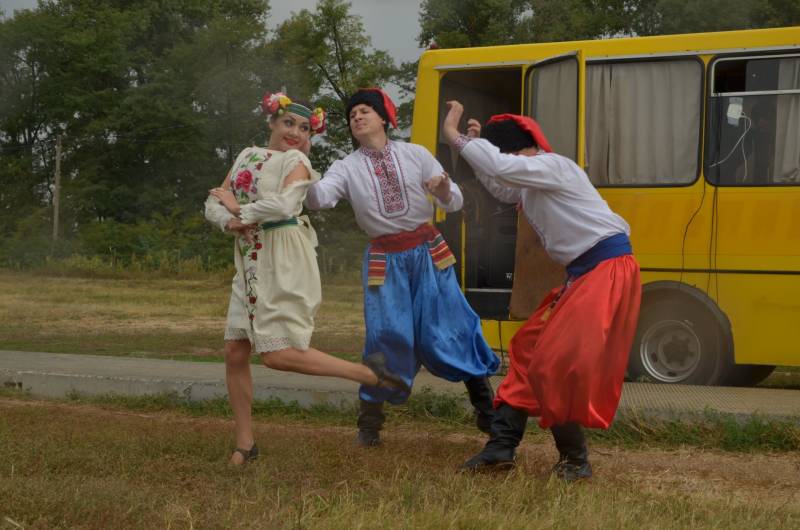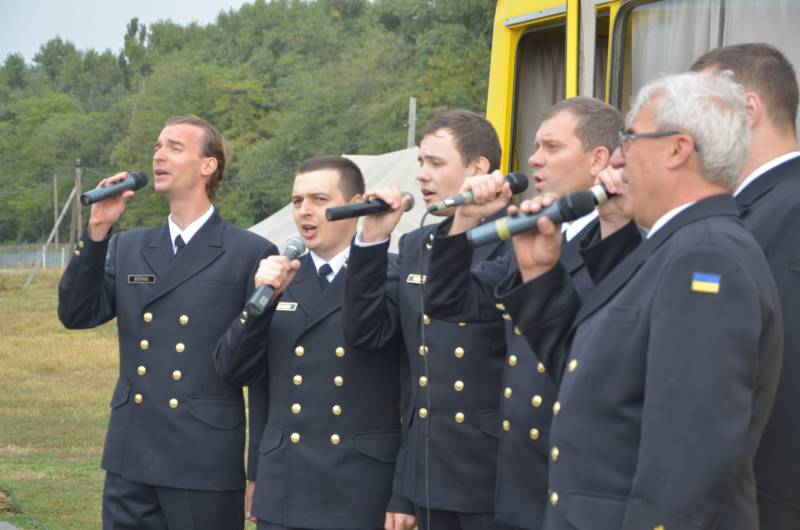 Some comments from Ukrainian users:
One with a bottle, another with a telephone, the third is sitting. Build or what is it?
At least for a staged photo, they could line up normally.
What do you want. The men were torn away from their families, from work. Some didn't even seem to have had time to shave. But immediately to the concert to raise morale ...
The United Efforts 2021 exercise is being conducted at several training grounds in Ukraine, including training grounds located near the borders of the Russian Crimea.