French Defense Minister: We will not leave NATO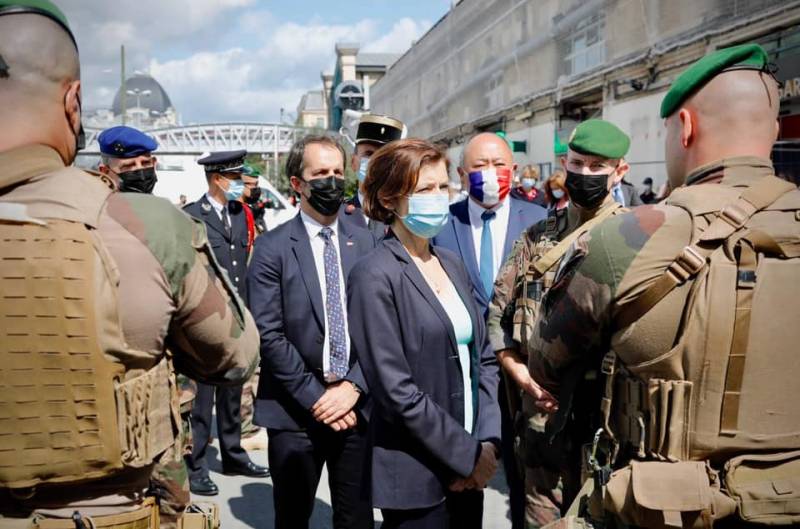 French claims that Paris is determined to "resolutely respond" to the US-Australia submarine deal are likely to remain statements. Recall that Australia a few days ago withdrew from the agreement with Paris, which provided for the construction of submarines worth about $ 40 billion. Instead, the Australians signed a contract with the United States, on the basis of which Canberra will receive nuclear submarines. Also, the United States, Australia and Britain signed an agreement actually on a new military alliance AUKUS for interaction in the Pacific region. France was left outside the new alliance.
Jean-Luc Melanchon, a member of the French parliament, called in this regard to abandon the opening of a new NATO center in Toulouse and leave the North Atlantic bloc altogether. French Foreign Minister Jean-Yves Le Drian called the actions of the United States and Australia "de facto betrayal", which cannot remain unanswered.
Today, the head of the French Ministry of Defense, Florence Parley, has already "played back" in terms of official rhetoric. According to her, Paris is not going to leave NATO.
There is no need to take hasty steps, Parley said. French Defense Minister:
And what, after that we should slam the door and leave NATO? I don't think this is advisable. We will not do this.
According to Parley, France will approach the situation "carefully". However, the head of the French defense department nevertheless reproached Washington for the fact that the United States is doing a lot "against a normal dialogue in NATO."
Interestingly, Parley delivered her speech to French parliamentarians. And Florence Parley, at the same time, received sharp criticism for the fact that the official authorities generally allowed the possibility of partners ignoring French interests.
One of the deputies:
You assumed that France was actually pushed further away from the Indo-Pacific region.
Facebook / Florence Parley