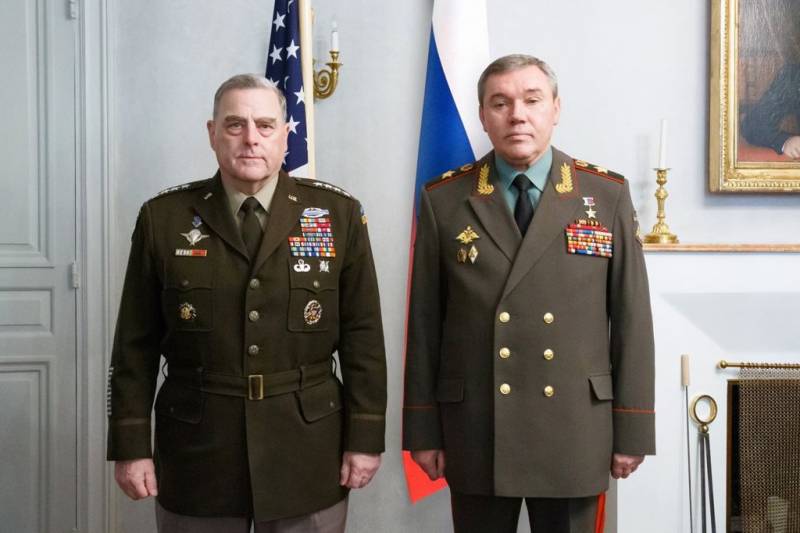 In Finland, a meeting was held between the chiefs of the General Staff of the armies of Russia and the United States. According to the press service of the Russian Defense Ministry, General of the Army Valery Gerasimov held talks with his American counterpart, General Mark Milli.
The meeting of the Russian and American delegations took place on the territory of the Koeningstedt government residence in the city of Vantaa, 40 km from Helsinki. There is little information on the topic of the talks, it is noted that the parties discussed issues of mutual interest, including the topic of reducing the risks of incidents. The Russian military department stressed that the meeting "was constructive."
The delegations of the Russian Ministry of Defense and the Pentagon, as mentioned above, were headed by Chief of the General Staff of the Russian Armed Forces - First Deputy Defense Minister of Russia General of the Army Valery Gerasimov and Chairman of the Committee of Chiefs of Staff of the US Armed Forces General Mark Milli.
Note that meetings at the level of the Deputy Defense Minister with American "colleagues" or representatives of NATO have been taking place on neutral territory for a long time. Gerasimov met with the previous chairman of the American Joint Chiefs of Staff Joseph Dunford in Austria and Azerbaijan. It was also emphasized that a few years ago, the Russian and American military had agreed not to disclose the topics of the negotiations, providing only minimal information.