US press: F-35 may not keep pace with the upgrade of the Russian and Chinese air defense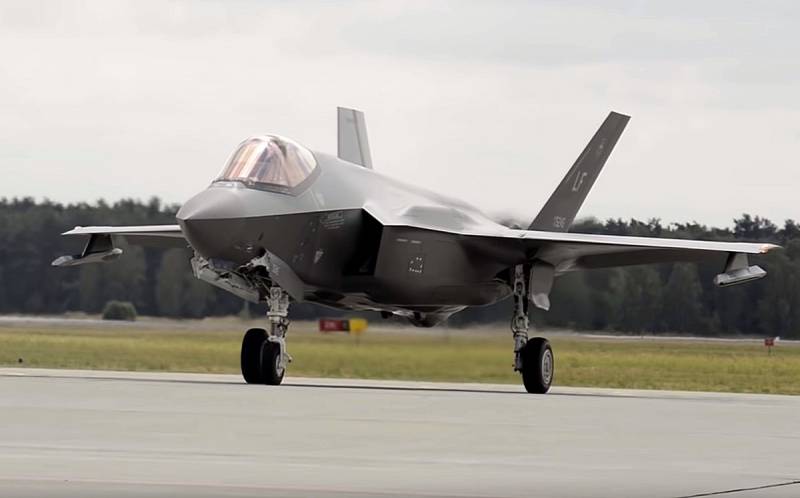 The fifth generation fighter F-35, already recognized as the most expensive weapon system today, may simply not keep pace with the updates of the Russian and Chinese air defense. Writes about this the author of an article for the American edition of Bloomberg Anthony Capaccio.
The US Congress expressed dissatisfaction with the F-35 fighter program due to "slow evolution and extraordinary costs." The House of Representatives Committee on the Armed Forces expressed concerns that the aircraft will soon fail to meet modern requirements for new anti-aircraft systems developed in Russia and China.
Simply put, while Lockheed Martin is "finishing" the F-35, air defense will take a step forward and the most expensive weapons system in the world today risks being left out of work. The declared capabilities of the fighter to overcome enemy air defense systems are still available only on paper, and in order to obtain them, the fighter needs to receive the next "key updates", for which, of course, additional funds are required.
In a 2022 budget report, a House committee supported an additional $ 35 billion for the F-398 program. All of this amount will be used for purchases to improve the aircraft. At the same time, doubts are expressed that the aircraft will eventually receive the promised combat capabilities.
Thus, despite significant expenditures over 20 years, the F-35 still has not received the promised capabilities. The development of air defense systems of potential adversaries may lead to the fact that the aircraft in the future will not be able to "adequately withstand" the expected threats, the author sums up.