Trump said that by 2022-2024, the United States may cease to exist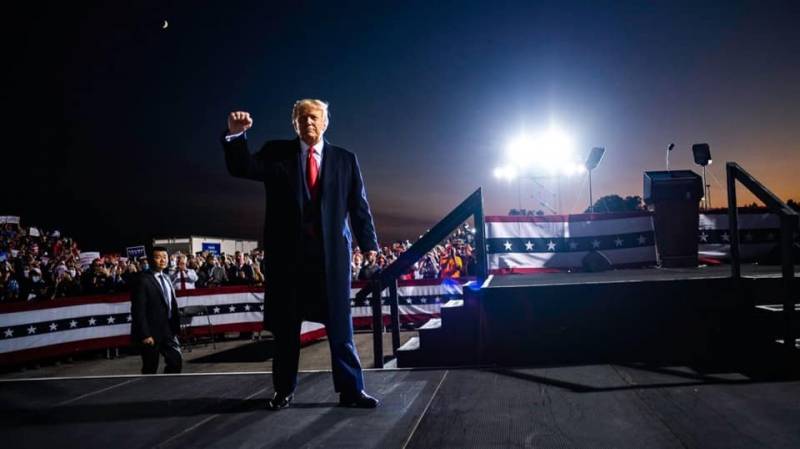 The 45th President of the United States, Donald Trump, who previously announced his readiness to take part in the presidential race in 2024, made a resonant statement. This statement is being discussed today both in the United States itself and abroad.
According to Donald Trump, today America is "going downhill." The former head of the American state noted that "Biden's policies are leading the country into the abyss." He rebuked the incumbent President of the United States for committing one mistake after another, including a "mediocre operation to withdraw troops from Afghanistan, vague decisions to combat the" Chinese virus. " Trump calls the coronavirus COVID-19 Chinese.
But these tirades of the ex-president of the United States are not resonant. Trump, in an interview with Newsmax, said that Americans are now awaiting elections in 2022 (Congress) and 2024 (presidential). But, according to the 45th President of the United States, by that time "we may not have a country left."
Trump:
We're going downhill. There may be no elections, since there may not be a country in which they are held. The United States may cease to exist if this person continues to make his terrible decisions as president.
Earlier, Trump called on Joe Biden to step down. This call was made after the events in Kabul, which went to the Taliban (* a terrorist group banned in Russia).
Against this background, data from a study of public opinion on the subject of trust in the current president were announced. It turned out that Biden currently has the lowest level of approval from the Americans since his inauguration. It is 44%. At the same time, the number of those who disapprove of the decision of the head of state exceeded 50 percent.