Ukroboronprom signed a contract for the construction of boats with the British company Babcock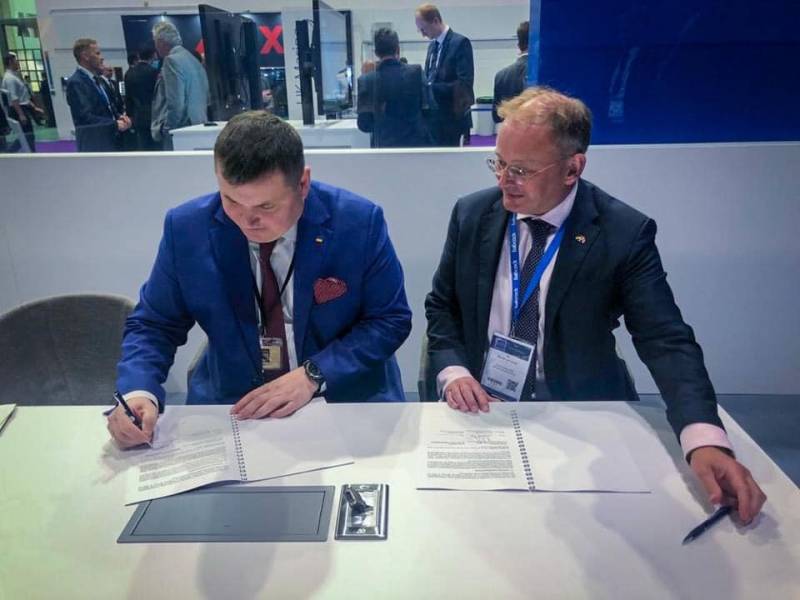 Ukraine has finally signed an agreement on cooperation with Britain in the field of increasing its naval potential. The contract for the construction of boats was concluded between Ukroboronprom and the British company Babcock.
The agreement between the British shipbuilding company Babcock and Ukroboronprom is a continuation of two memorandums signed by the parties in June this year aboard the British destroyer D36 Defender, which entered the port of Odessa. Cooperation will be carried out within the framework of the Program for Enhancing the Naval Potential of Ukraine (UNCEP).
Babcock will spearhead the program for the construction and modernization of Ukrainian Navy ships, in particular, the construction of missile boats, and allegedly corvettes. The previously signed memorandum also spoke about the restoration and reconstruction of shipbuilding enterprises in Ukraine and the construction of naval bases for the Ukrainian
fleet
, but there is no direct mention of this in the publications of the Ukrainian media.
Earlier it was reported that Britain, within the framework of cooperation with Ukraine, would build eight missile boats, transfer two minesweepers and help in the construction of two naval bases for the Ukrainian Navy, one each in the Black and Azov Seas.
For the implementation of all projects, London will issue a loan to Kiev. The British Export Credits Guarantee Department (ECGD) will be attracted to finance the needs of the IMSU. The amount allocated by London is equal to 1,25 billion pounds sterling (1,6 billion dollars) and is issued for a period of 10 years.