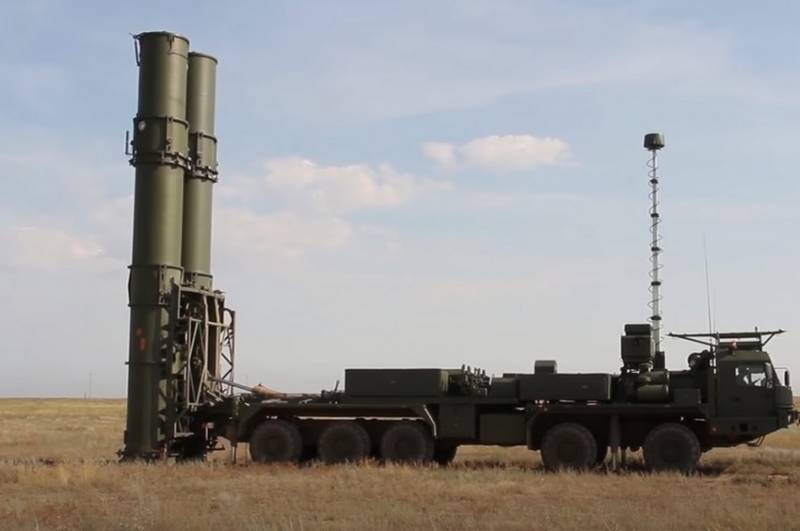 The newest anti-aircraft missile system S-500 "Prometheus" went to the troops, the concern "Almaz-Antey" began supplying the complexes. This was announced by Deputy Prime Minister Yuri Borisov.
Borisov answered a number of questions from journalists at the Tyumen Oil and Gas Forum, including those concerning the new Russian anti-aircraft system. According to him, the S-500 air defense system has completed state tests and has already begun to be supplied to the troops. Moreover, the complex is not yet supplied in a full configuration, but in a truncated one. The Deputy Prime Minister declined to disclose details.
State tests have just been completed and the first deliveries of this complex have begun. And that is still not in the full nomenclature that Almaz-Antey should make at the request of the customer.
- he said.
Answering the question of a journalist, which country can become the first buyer of the new anti-aircraft system, Borisov suggested that India, but immediately made a reservation that only potentially. Currently, the question of selling the S-500 abroad is not an issue, the primary task is to saturate the Russian troops with new complexes.
Information about the conclusion of the first contract for the supply of S-500 air defense systems appeared at the end of July this year. Then it was reported that the Ministry of Defense ordered "the supply of more than 10 S-500 anti-aircraft missile systems." In early August, the serial production of missiles for the S-500 began.
According to available information, the minimum set of equipment for the S-500 "Prometheus" will consist of a combat command post with an automatic control system (ACS), a radar complex, a multifunctional "illumination" radar and up to 12 anti-aircraft missile launchers based on Russian or Belarusian-made tractors. ...