Modernized "Grad": the Ukrainian Armed Forces adopted the new MLRS "Verba"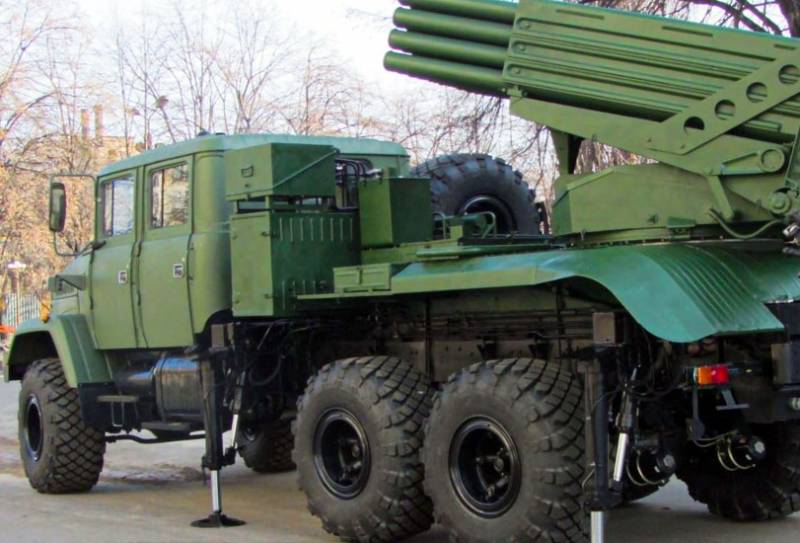 The Armed Forces of Ukraine have adopted a new multiple launch rocket system (MLRS) "Verba". In fact, this is a modernized "Grad".
The message about the adoption of the system for service with the Armed Forces of Ukraine appeared on the official portal of the state concern "Ukroboronprom".
The Grad MLRS, known back in the USSR, replaced the traditional Ural chassis with the KrAZ in Ukraine. But the "modernization" was not limited to this. A number of functions that were previously performed manually are now in automatic mode. Thanks to modern digital systems, the crew can automatically aim, control fire and reload the installation.
Like the BM-21 Grad, the new vehicle uses an ammunition load of 40 122 mm rockets. Now, thanks to upgrades, it takes ten minutes to recharge. The maximum range of destruction of MLRS targets is 40 km.
In "Ukroboronprom" declare a multiple reduction in the time required to open fire.
A new platform stabilization system was also installed on the machine, which significantly increases the accuracy of firing.
The first sample of the "Verba" MLRS was demonstrated back in 2015. For the first time, the Ministry of Defense announced the completion of state tests of the vehicle and its adoption by the Armed Forces of Ukraine at the end of 2019, but then it had not yet reached mass production. True, there is no need to talk about the mass scale of supplies to the Ukrainian troops today.