In Paris: US-UK-Australia Alliance in the Pacific Threatens French Interests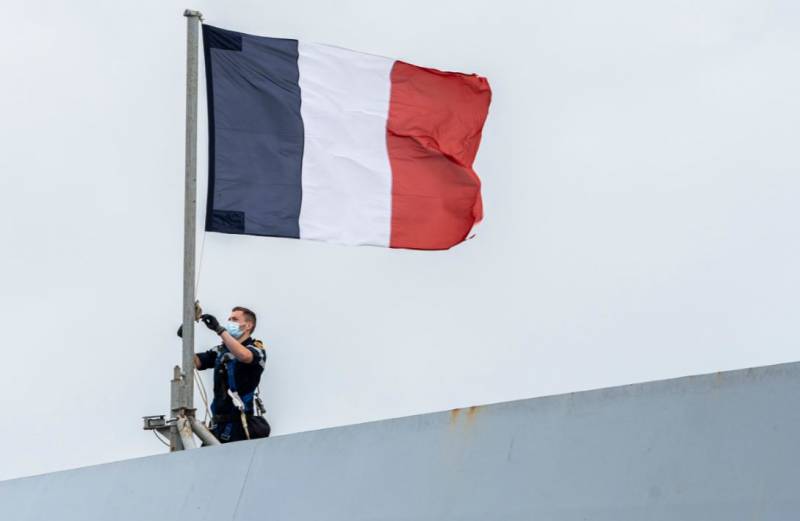 On Thursday, Australia, the US and the UK announced the formation of a new Aukus alliance that will operate in the Asia-Pacific region. Behind the general words about the need to ensure regional security lies, of course, the desire of the three Anglo-Saxon states to coordinate their capabilities and efforts to resist the growing political and economic expansion of China in the region.
However, the West in the Pacific is represented not only by the USA, Great Britain and Australia. France has its own interests in the region. Recall that France still owns colonies in Oceania - New Caledonia and French Polynesia. French Polynesia includes Society Islands, Tuamotu Islands, Marquesas Islands, Tubuai Islands, Gambier Island. Paris regularly conducts military tests in the Pacific region, French naval units are based in Noumea (New Caledonia) and Papaeta (Tahiti), and there is no doubt that the creation of the alliance was very offensive to France. They are talking about this in Paris itself, believing that such an alliance threatens French interests in the region.
Moreover, France previously worked closely with Australia in the construction of submarines. So, earlier Australia chose the French shipbuilding company Naval Group for the construction of a new underwater
fleet
worth $ 40 billion. Now this deal will not take place.
But it became known that the United States and Great Britain, within the framework of the new alliance, will take care of the modernization of the Australian submarine fleet. That is, in fact, they ousted France and the French military industry, and now Australia will spend its money within the framework of the new bloc.
Interestingly, the United States previously spoke a lot about the need for Europe to more actively participate in the affairs of the Asia-Pacific region. Washington's plans were to create the most effective counterbalance to Chinese influence.
But then, nevertheless, a course was taken for cooperation not with France or Germany, but with Great Britain and Australia as long-standing close partners of the United States, countries of Anglo-Saxon culture. Apparently, France is not trusted in Washington, suspecting that Paris will try to pursue an independent policy in the APR. And France does not have such contradictions and intersections of interests with China, while the interests of the United States, Great Britain or Australia in the Pacific Ocean are directly threatened by China, as the authorities of these countries constantly say.
Twitter / Armée francaise