U.S. Air Force confirms emergency landing of B-2 Spirit strategic bomber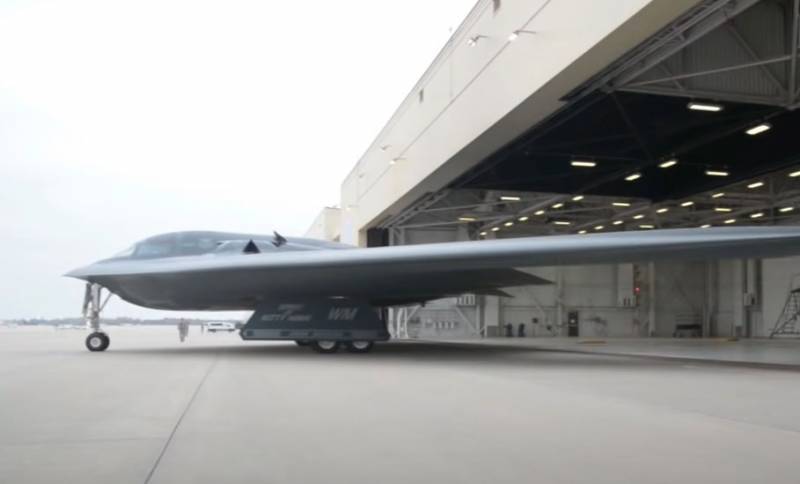 It became known about an emergency landing by the US Air Force B-2 Spirit strategic bomber. According to the latest reports, a stealthy combat aircraft made such a landing at Whiteman military base, which is located in Missouri.
According to American media reports, the strategic bomber was damaged during an emergency landing. Moreover, such damage is called "minor".
In a widespread press release from the American Air Force, it is said that the crew encountered a technical malfunction of the aircraft during a scheduled training flight. At the same time, it turned out that the malfunction was of a nature that required an immediate landing. As a result, it was decided to immediately land the strategic bomber at the airbase, which houses the fleet of the 509th bomber wing of the US Air Force.
It is noted that at the time of the emergency landing, emergency services were on duty at the airfield. However, the fire of the aircraft, the danger of which was, did not happen. There were no reports of any injuries or injuries to the pilots.
It should be recalled that in 2010 the B-2 stealth bomber, called the "Washington Spirit", was damaged while starting the engines. Then the engine caught fire at Andersen airbase on the island of Guam. The aircraft has been repaired for more than 4 years. And a few months before that, another B-2 Spirit crashed while performing a "non-combat mission" off the coast of Guam.
It has not yet been reported how long it will take to restore an aircraft that has problems in the Whiteman base area. There is also no information on specific technical problems that led to the need for an immediate landing.