Chinese shipyard won the tender for the construction of the first two hulls for Russian floating nuclear power plants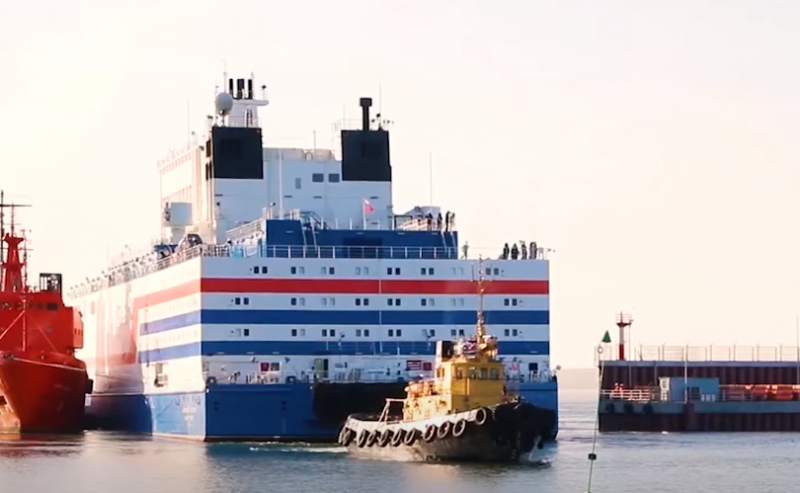 The hulls for the first two floating nuclear power plants intended to supply the Baimsky GOK in Chukotka will be built in China. As reported
"Businessman"
, the competition was won by a shipyard in Nantong.
Rosatom held a tender for the construction of the first two hulls for floating nuclear power plants only among Asian shipyards. As a result, the Chinese shipyard Wison (Nantong) Heavy Industry Co Ltd was declared the winner, which offered the lowest contract value - $ 225,8 million.
Under the terms of the contract, the Chinese must build two buildings of floating nuclear power plants with a residential superstructure. The deadline for the first is until October 2, 2023, the second - until February 2, 2024. After that, both buildings will be delivered to the Baltiyskiy Zavod, where work will be carried out to install reactors and turbines. The third and fourth hulls of floating nuclear power plants will be laid in the same place in St. Petersburg.
According to analysts, the Chinese shipyard was chosen due to the unwillingness to disrupt the deadlines and increase the cost of the project as a whole, especially since the capacities of the Baltic Shipyard, where these hulls could be built, are loaded with the construction of four icebreakers. At the same time, it is argued that during the construction of FPU hulls, the Chinese will not learn anything new, since no secret technologies are used there.
The first and second floating power units (FPU) should provide the first electricity to the Baimsky GOK in Chukotka in January 2027 just in time for the opening of production. There is no information yet on the third and fourth FPU. In total, the project provides for the construction of four floating nuclear power plants on RITM-200 reactors to supply power to the mining and processing plant. They will be located at Cape Nagluingyn. The project cost is 140 billion rubles.