Railway troops began the stage of forming an embankment for the second branch of BAM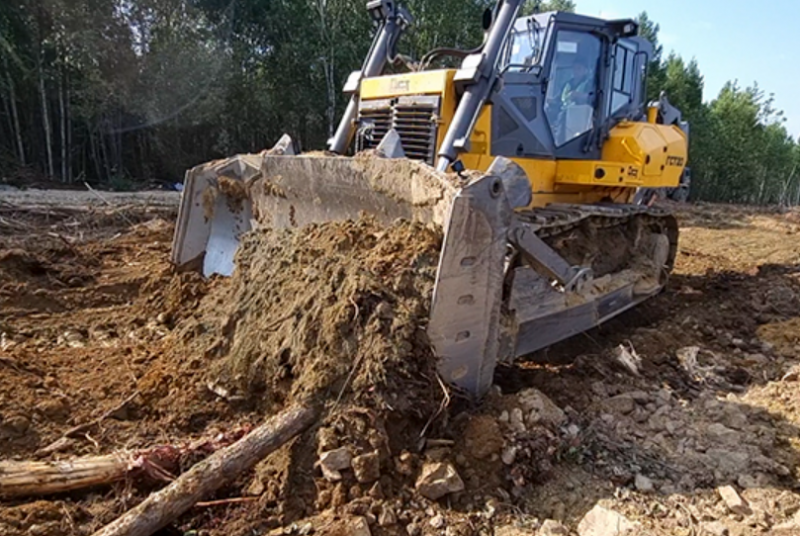 During the reconstruction of the Baikal-Amur Mainline, the stage of preparation of the embankment for laying the railroad track began. This was reported by the press service of the Eastern Military District.
According to the report, the railway troops have started to form an embankment for the railroad tracks. The work is carried out in separate areas, freed from afforestation. At this stage, heavy construction equipment is used, preparatory work is faced with great difficulties due to permafrost and swampy terrain.
The second track is laid next to the already built railway tracks, the equipment clears sections about 50 meters wide, after which the foundation of the future embankment is poured, on which the railroad bed will be laid.
Officially, work on the reconstruction of the BAM began on August 12, but in fact they started at the beginning of this summer at 19 sections of the new eastern branch. In total, it is necessary to lay 340 km of railway tracks from Ulak to Fevralsk. The new eastern line is expected to enter service in 2024.
At the preparatory stage, the military erected modular townships with all the necessary infrastructure for the military personnel of the railway troops, thereby ensuring conditions in all sections of the line being laid. For direct work, the military is provided with the necessary equipment. Ten brigades of railway troops are involved in the work.