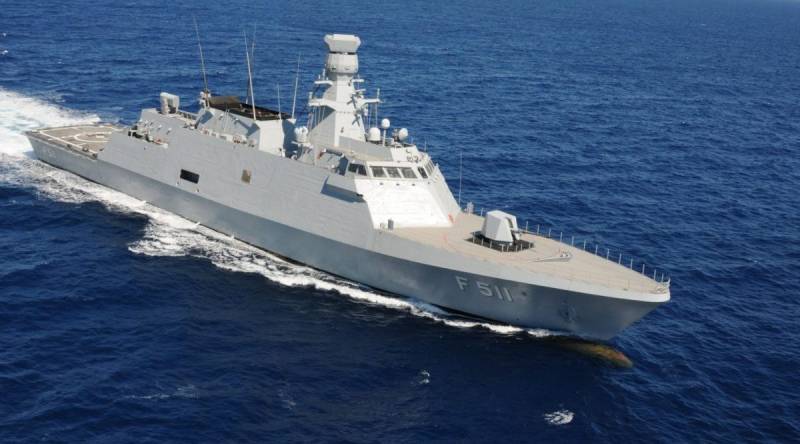 In 2024, the Ukrainian Navy will receive the first tactical group, which will include an ADA-type corvette, as well as several missile boats. This was stated by the Commander-in-Chief of the Ukrainian Navy, Oleksiy Neizhpapa.
The first corvette built for the Ukrainian
fleet
in Turkey, will become part of the Ukrainian Navy in 2024, said the rear admiral. By that time, the fleet will also receive missile boats being built for Ukraine in the UK. This will help form the first tactical group, which will include a corvette and boats. The task of the group will be to protect Ukrainian ships at sea from "Russian aggression".
(...) a corvette of this type will be able to implement the air defense of a tactical group of ships. (...) in 2024, the Ukrainian Navy will have the first tactical group consisting of several missile boats (...) and a corvette
- he said.
According to Neizhpapa, the corvette will receive short-range air defense systems, a modern combat control system, a radar station, a sonar for searching and detecting submarines, an electronic warfare system, etc. In addition, it will be adapted to accommodate "all currently existing types" of foreign and domestic anti-ship missiles.
The construction of the ship began this year and next year the corvette should be handed over to Ukraine for completion and equipping. It should enter the Ukrainian Navy in 2024. As previously stated in the Ministry of Defense of Ukraine, corvettes for the Ukrainian Navy will be armed with anti-ship missiles Harpoon, SAM VL MICA, artillery mounts OTO Melara Super Rapid (76-mm) and Millennium (35-mm), as well as machine gun mounts 12,7-mm Aselsan STAMP. The pro-submarine armament will consist of a 324-mm torpedo tube or Murene 90 Impact torpedo tubes.