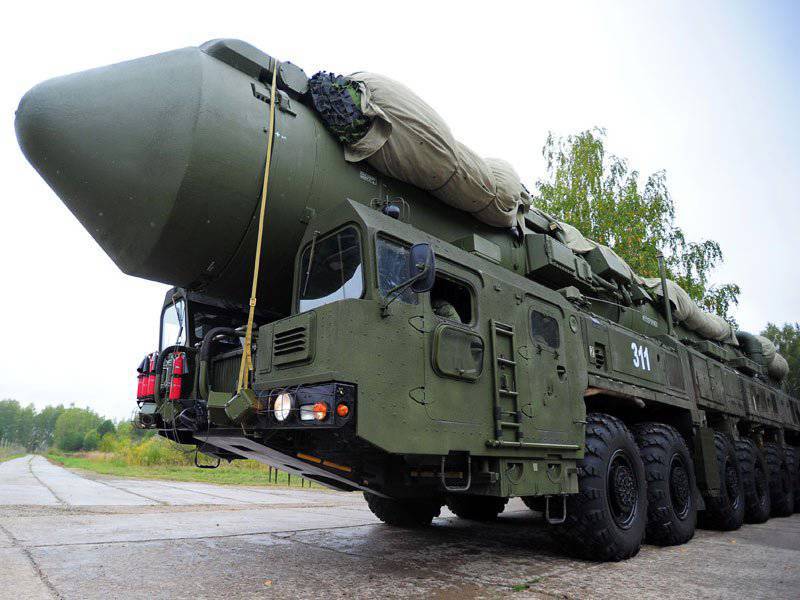 The command of the command of the Strategic Missile Forces of Russia (RVSN) has begun a final check on the progress of the re-equipment of the Kozelsky missile formation deployed in the Kaluga region to the latest stationary missile systems (RK) Yars. The check is conducted under the leadership of Colonel-General Sergei Karakaev, commander of the Strategic Missile Forces. This was announced today ITAR-TASS official representative of the Strategic Missile Forces, Colonel Vadim Koval.
"At present, the division continues measures to remove the RS-18 intercontinental ballistic missiles from combat duty and re-equip existing mine launchers for the new Yars missile system. Furthermore, the further purpose of each RS-18 missile to be withdrawn from combat is technical condition and the possibility of further use in other military units of the Strategic Missile Forces. The extended life of the missile system with the RS-18 missile is 33 of the year, "said Koval.
"The Kozelsky missile compound is being re-equipped through a resource-saving system with maximum use of the existing infrastructure and its modernization," said the representative of the Strategic Missile Forces.
Recalling that the Kozelsk missile compound began preparatory activities for upgrading to the new RK from the beginning of this year, Koval confirmed that this connection will be the first in the Russian Armed Forces to be re-equipped at the Yars mine of RK with intercontinental ballistic missile RS-24. Also from 2012, preparatory measures to ensure the rearmament of missile regiments to the Yars missile system began in the Irkutsk and Novosibirsk missile formations. In addition, in 2012, the re-equipment of the silo-based Tatishchevsky missile compound (Saratov region) at Topol-M RK will end, and of the Teikov missile compound (Ivanovo region) at the Mobile-type Yars RK.
Koval also said that during the inspection, a command-staff exercise with the Kozelsk missile unit was planned under the leadership of the commander of the Strategic Missile Forces, which would assess the level of training of the unit, units and units in the preparation and conduct of combat operations and personnel training. "Special attention will be paid to the placement and commissioning of young officers graduating from military schools of the Russian Ministry of Defense 2012, who arrived in the compound for service," the official representative of the Strategic Missile Forces said.