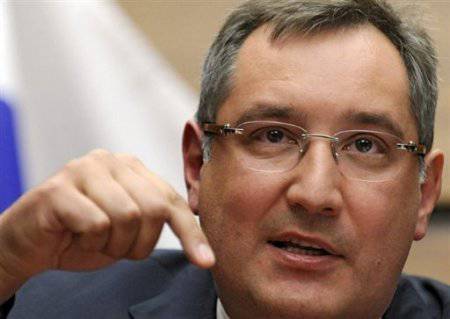 Deputy Prime Minister Dmitry Rogozin said that there is no systemic crisis in the Russian space industry. Reports about it Lenta.ru.
"There is no systemic crisis in the Russian space industry, we have problems in individual enterprises and in individual nodes," Rogozin said during a visit to the Progress space center. He also added that at present Roskosmos has a number of problems that are being actively addressed.
Rogozin stressed that he meets with Vladimir Popovkin "several times a week." Thus, according to the deputy prime minister, the department actually introduced manual control. It is planned to abandon it when the new system is finally built.
It is noteworthy that as far back as December 2011, after the fall of the Meridian satellite, Vladimir Popovkin stated to ITAR-TASS: "What happened today is a big nuisance. This confirms the fact that the industry is in crisis, and the sickest link is engine building ". The cause of the accident "Meridian" was the destruction of the third stage of the rocket. The debris of the stage and the satellite fell on the territory of the Novosibirsk region, including in populated areas. Several fragments were found on the territory of the village of Vagaytsevo, where one of them broke through the roof of a residential building.
It is planned that 10 September 2012 of the year at a special government meeting chaired by Dmitry Medvedev Vladimir Popovkin will present the industry restructuring plan, which, among other things, includes a clause according to which Roskosmos will become a state corporation. The main goal of the plan is a clear separation of powers between various enterprises and departments of the Federal Space Agency.
The need for an urgent restructuring of the space industry was started after a series of accidents, the last of which was the fall of two communication satellites due to the marriage of the Briz-M upper stage. After the announcement of the causes of the accident, the head of the Khrunichev Space Center, Vladimir Nesterov, resigned. President Vladimir Putin accepted his resignation, but Nesterov was left in the center responsible for Angara.