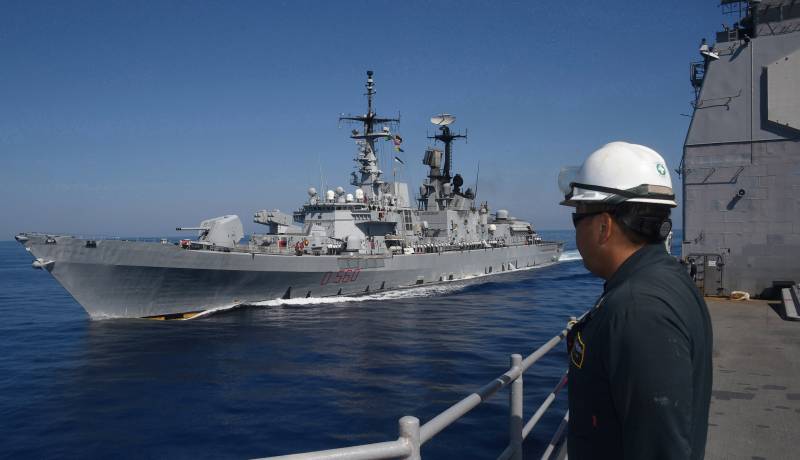 Another NATO ship entered the Black Sea, thereby interrupting the "vacation" that has lasted since July 27, during which only warships and ships of the Black Sea states were in the sea.
On August 18, 2021 at 4 a.m., having crossed the Bosphorus, the Italian Navy missile destroyer Luigi Durand de la Penne D560 entered the Black Sea. The route of the ship's movement and the purpose of arrival are not yet known, but it is assumed that during its "visit" the destroyer will visit the port of Odessa, where it has already been in 2017.
It is also not excluded that the Italian destroyer will demonstrate "commitment to free shipping" in the Black Sea, i.e. to enter the ports of NATO partners and demonstrate a willingness to "protect allies", which US ships are constantly doing, if they do not participate in exercises.
The ship has already been taken under the supervision of the forces and means of the Black Sea
fleet
.
The destroyer URO Luigi Durand de la Penne D 560 is the lead in a series of two ships of the Durand de la Penne class of the Italian Navy. Laid down on January 20, 1988, launched on October 20, 1989, commissioned on March 18, 1993. The home port is the Taranto naval base.
Displacement standard 4330 tons, full 5400 tons. Length 147,7 meters, width 16,1 meters, draft 6,7 meters. The maximum speed is 31 knots. Cruising range 7000 miles at 18 knots. The crew is 331 people, including 25 officers.