General Atomics has revealed the technology of launching and returning the small UAV Sparrowhawk to the "mother" carrier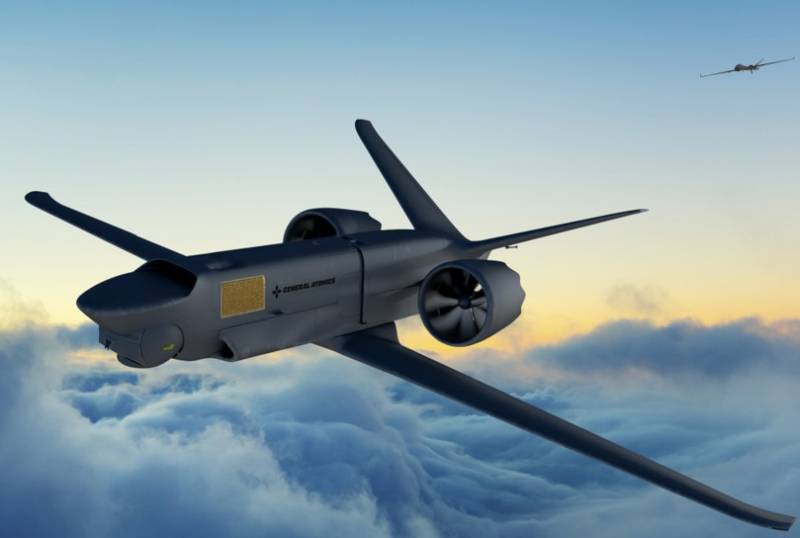 In the United States, General Atomics (GA-ASI) has disclosed the technology for launching and returning a small Sparrowhawk UAV in the air aboard the "mother"
drone
. In addition, she first introduced the new Longshot drone being developed for DARPA.
The Aviationist portal tells about it.
The company unveiled its Sparrowhawk small unmanned aerial vehicle (SUAS) system last year. She recently released more details on how the UAV, after completing its mission, again gets on board the "mother" vehicle.
In the tests, his role was played by the MQ-9B SkyGuardian. He unfolds the tow line, allowing the Sparrowhawk to be returned to the pylon from which it was previously launched. An orange weight is attached to the end of the cable to stabilize the cable itself and help SUAS to grip it. The cargo falls between the flaps of the UAV, after which they close, capturing the cable. Then the "mother" drone pulls it towards itself.
Sparrowhawk has stealth characteristics. In addition, it moves at high speed at low altitude. It is used to identify air defense systems and combat them. He acts where his "mother" apparatus may be in danger.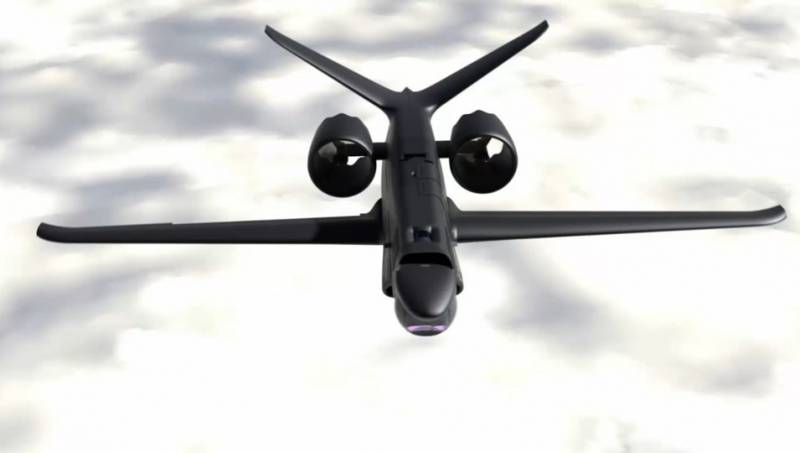 In addition, in the United States, General Atomics has created another Longshot drone, launched from another drone. It was developed on the instructions of the promising defense agency DARPA. It is designed to be launched from larger aircraft or
drones
in the proximity of the enemy. He protects the "mother" aircraft with the help of an air-to-air missile in his arsenal, acting as an escort.
https://twitter.com/GenAtomics_ASI