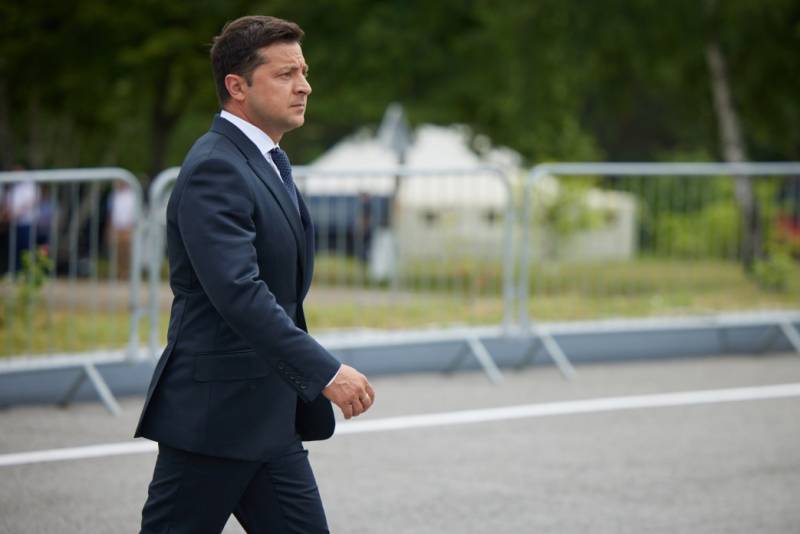 The Ukrainian president appealed to residents of the Donbass territories not controlled by Kiev. At the same time, Vladimir Zelensky called the inhabitants of these territories "speaking for Russia."
According to Zelensky, Ukrainian citizens in Donbass "live in the temporarily occupied territories." From the statement of the President of Ukraine:
If you live in these territories and think like this: Our path is to Russia, our business is right, we are Russians, then in general it is a big mistake to stay living in Donbass. This land will never be Russian territory. There was the Berlin Wall, but it eventually collapsed.
In fact, this statement by Zelensky bears all the signs of discrimination based on ethnicity. After all, the Ukrainian president's statement clearly has a subtext: "If you consider yourself Russian, then you have no place in Donbas." Zelensky is also once again trying to oppose the citizens of the country to each other - those who are loyal to Russia, those who consider Russia an enemy. This is another step to split the Ukrainian society itself.
As confirmation of these assumptions, Zelensky's statement:
Pro-Russian residents should understand that in the name of your children and grandchildren, you need to go now and look for a place in Russia. And if you are Ukrainian, you feel like a Ukrainian, then read books in Ukrainian and remember that in any case you will be de-occupied.
These are words that have caused surprise even among those who are not seen in loyalty to Russia. The Ukrainians note that Zelensky himself divides the Ukrainian people into "both", and in fact urging them to leave the territory of Ukraine. It is noteworthy that the radicals considered Zelensky's calls for pro-Russian citizens to move to Russia "a game on the Russian side."