Testing of Meteor air-to-air missile for Eurofighter fighters completed in Germany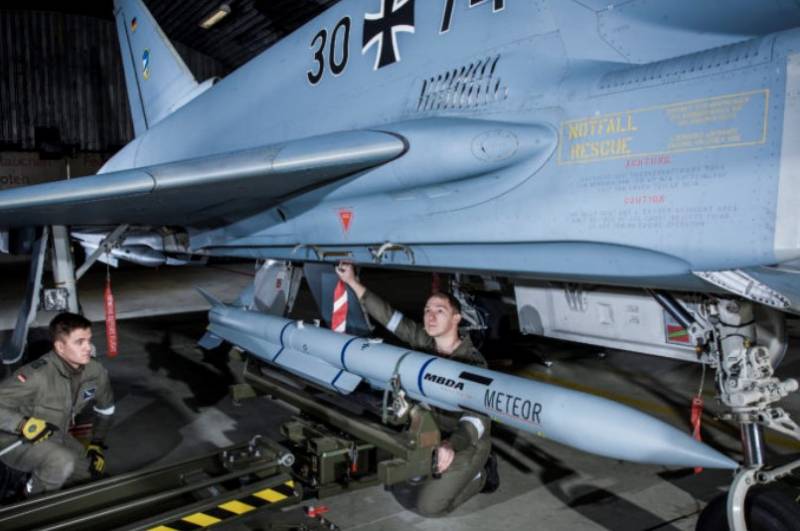 The German Air Force announced its readiness to use new aircraft weapons. This happened after the flight tests of the newest Meteor air-to-air missile for Eurofighter Typhoon fighters were completed in Germany.
This was reported by the press service of the German Air Force.
The 74th tactical wing of the Luftwaffe, based at Neuberg airbase in Bavaria, has completed preliminary flight tests of the Eurofighter, which carried Meteor missiles. The event involved two jet aircraft. The Air Force collected operational data to determine the flight characteristics of fighters when transporting missiles. The date of the upcoming test firing has not yet been announced.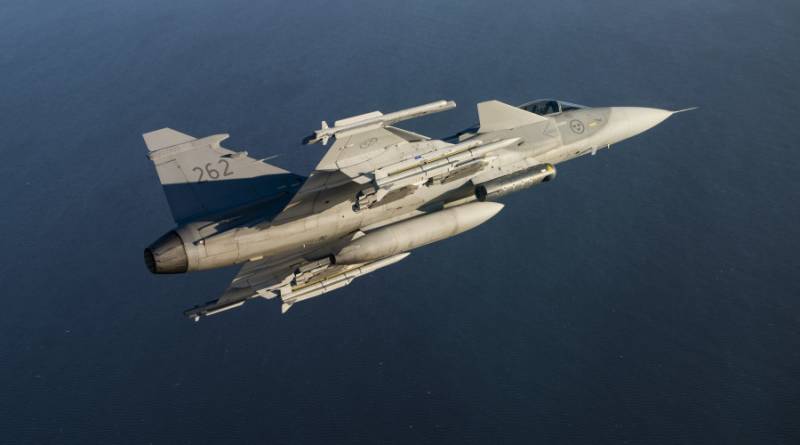 The Meteor missile, created by the European defense company MBDA, is the third and newest missile in the Eurofighter's armament complex, which also includes AIM-120 medium-range air-to-air missiles and IRIS-T short-range infrared-guided missiles. ...
The maximum range of the Meteor is 200 kilometers. It has a length of 3,7 meters and a weight of 180 kilograms. Its ramjet engine allows the rocket to adjust its speed depending on the target's maneuvers.
https://www.mbda-systems.com/