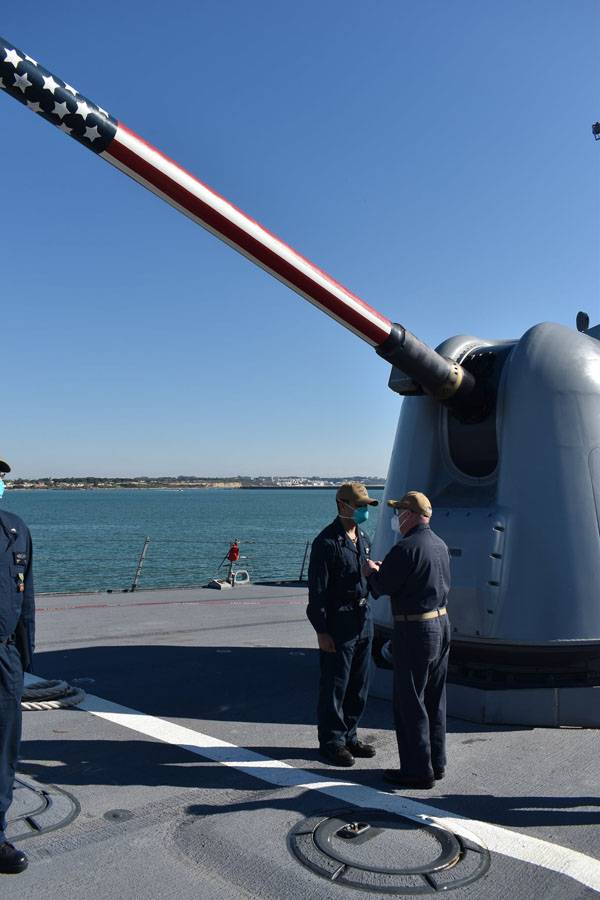 The American destroyers Arleigh Burke are planned to be equipped with the latest electronic warfare system. The Pentagon reports that these are SEWIP Block III "electronic attack" systems.
From a message from the American military department with reference to the developer (and this is Northrop Grumman):
Such systems will provide ships of the Arleigh Burke class with the ability to carry out electronic attacks, as well as countering such attacks from the enemy.
It is reported that in the future amphibious ships and American aircraft carriers will be equipped with the latest means of "electronic attack". The corresponding contract was signed between the developer and the US Department of Defense in June this year.
Developer Representative Mark Mini (Mike Meaney):
We developed the system at an important and opportune time: opponents are increasing their capabilities, and we need to respond to this. It is important that our naval forces have effective systems of electronic attack and countermeasures to the enemy's electronic warfare systems.
The development company claims that SEWIP Block III allows you to disable the electronics of missiles that are aimed at the warship:
Such a system can replace dozens of interceptor missiles. Its effectiveness is high. The electronic "brain" of the enemy's missile will simply be "burned out".
It is indicated that the system will block information transmission systems on enemy ships.
At the same time, a company representative refused to clarify the timing of the completion of tests of the SEWIP Block III electronic countermeasures system, adding that the system was designed in an open architecture and software format.
Experts, evaluating these statements, say that in this case the enemy can "pick up" the frequency variant of SEWIP operation and "reconfigure" it to block the electronics of its own (for American ships) weapons.