Project 636.3 diesel-electric submarine "Magadan" built for the Pacific Fleet has completed the factory sea trials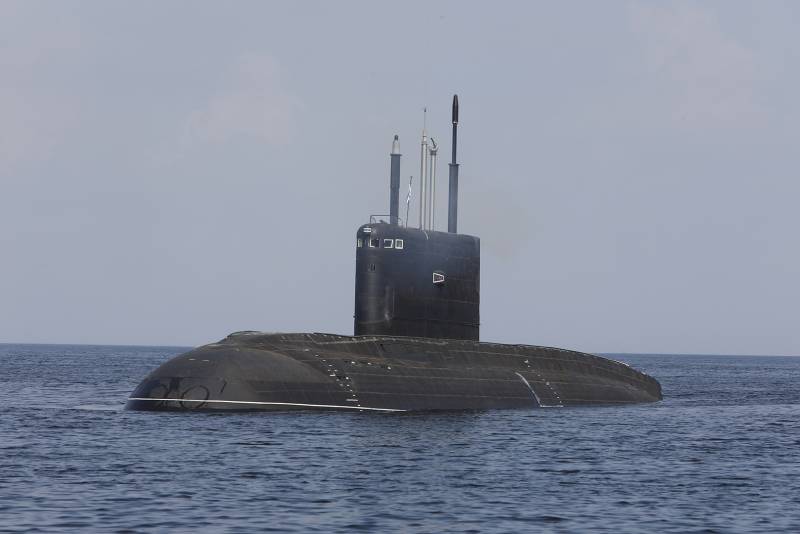 The second serial submarine "Magadan" of project 636.3 "Varshavyanka", built at the "Admiralty shipyards" for the Pacific
fleet
, completed the stage of factory sea trials. This is stated in the message of the press service of the enterprise.
The submarine entered the ZHI at the end of June 2021 after the completion of the stage of mooring tests. The sea part of the sea trials took place at the training grounds of the Baltic Fleet. At the first stage, the operation of the systems and mechanisms of the submarine in sea conditions was tested. The submarine undertook a series of planned dives, including deep-sea dives. The second stage included the closure of the factory running certificates and the signing of the necessary documents.
The third in the series for the Pacific Fleet and the second serial submarine "Magadan" was launched at the end of March 2021, its mooring trials began in April, and at the end of the month the submarine was accommodated by the crew providing the tests.
The transfer of the submarine to the Navy is scheduled for November this year, before that it will go through a stage of state tests, the timing of which has not yet been announced.
The Magadan submarine was laid down on November 1, 2019, on the same day as the fourth submarine of this project, named Ufa. The launch of Ufa will take place, according to the Ministry of Defense, at the end of 2021. The lead and the first serial submarines for the Pacific Fleet "Petropavlovsk-Kamchatsky" and "Volkhov" have already entered the Navy and are preparing to move to Kamchatka.