Significant drop in gas transit volumes to EU UGS facilities through Poland and Belarus was recorded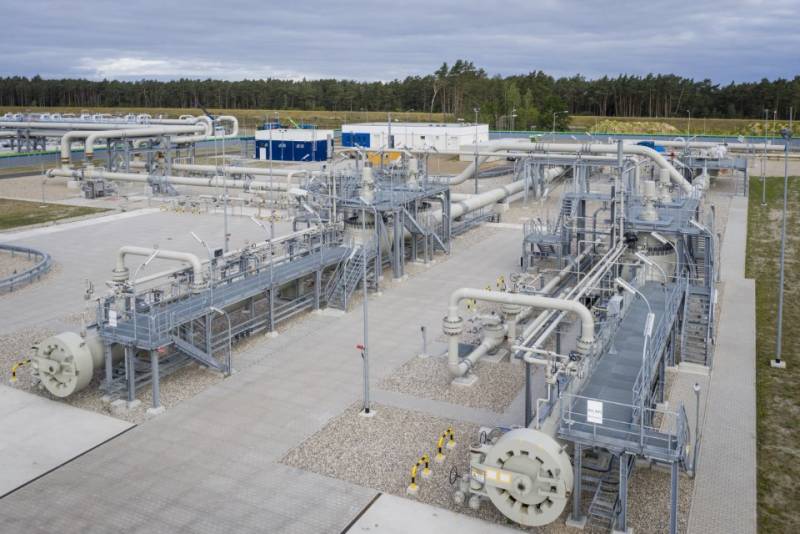 It became known about a significant reduction by Gazprom in the volume of gas transit to the EU UGS facilities through the gas transmission systems of Poland and Belarus since the beginning of August. This is primarily about reducing transit to underground gas storage facilities in Rehden (Germany), Haidach (Austria) and Bergermeier (Netherlands) through the "land" GTS.
This information is published by the specialized portal Gas Infrastructure Europe. The information is actually confirmed by the German gas transportation company Gascade. This gas transit operator reports that the volume of gas transit through Poland and Belarus to Germany decreased on August 1 by almost 30 percent - from 84 million cubic meters of "blue" fuel to 60 million in a daily schedule.
The media indicate that experts are trying to find out what this trend may be associated with. Usually, there was no such significant drop in transit volumes through "traditional" gas transmission systems, except for force majeure circumstances.
We would like to remind that earlier Gazprom refused to reserve additional volumes of gas transit through the Ukrainian gas transportation system. The company expects that in the coming weeks the full-scale operation of the Nord Stream 2 gas pipeline will begin, work on which resumed after the partial lifting of US sanctions. For the lifting of sanctions on the operator of the gas pipeline under construction, Joe Biden has already received harsh criticism from opponents, as well as from individual representatives of Ukraine.
Recently, gas prices in Europe soared to levels approaching $ 500 per 1000 cubic meters.