The Ministry of Defense decided to re-equip the Black Sea Fleet marines on the BMP-3F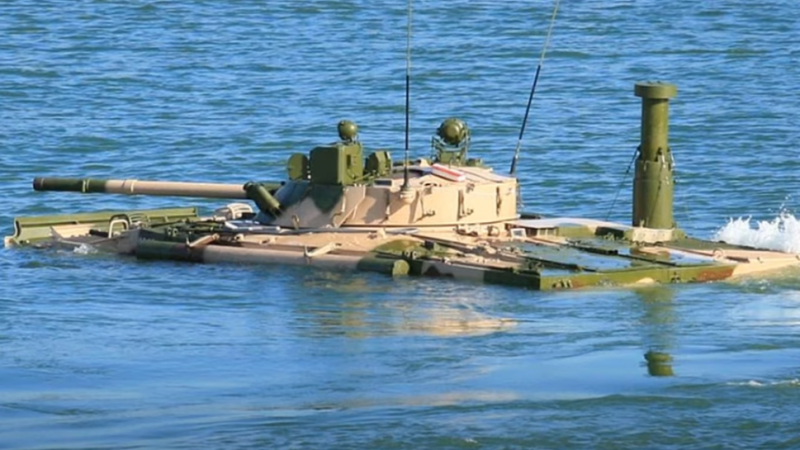 Black Sea Marines
fleet
will soon be armed with the new BMP-3F infantry fighting vehicles - a naval modification of the BMP, designed specifically for the marines. The decision to supply equipment to Crimea has already been made.
The Ministry of Defense decided to re-equip one of the battalions of the 810th Separate Guards Marine Brigade, stationed in Crimea, with new BMP-3F. The equipment will be supplied as part of the state defense order. The military department plans that the new BMP-3F will significantly increase the firepower of the marines, replacing the BMP-2 in service in the units.
As they say
"News"
, citing sources in the Ministry of Defense, servicemen of the 810th Marine Brigade are well acquainted with the BMP-3F, because it was on its basis that practical tests of new equipment were carried out.
Note that the BMP-3F has only recently begun to enter the Marine Corps in sufficient numbers. The first new equipment was received by the marines of the Pacific Fleet, the batch of BMP-3F went to the Far East. Now the turn has come to the Black Sea, where reinforcement is necessary due to the current situation in the region.
BMP-3F - "naval" modification of the BMP-3 infantry fighting vehicle, distinguished by greater buoyancy. It is equipped with a lightweight water-reflecting flap, a telescopic air intake pipe, and water-reflecting flaps on the tower. Able to move on water with waves of three points, and with 2 points to conduct aimed fire. The speed afloat is 10 km / h, with the engine running, it can be in the water for up to 7 hours.