Western Observer: In the event of a war against China against Taiwan, the latter has an advantage in the tank component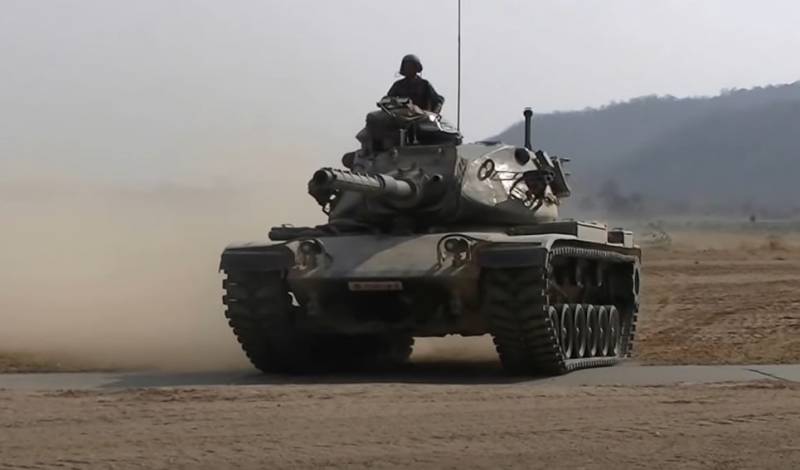 The Western press is discussing what scenario a potentially possible war between China and Taiwan could develop. Recall that Beijing considers Taiwan to be an integral part of the PRC, while Taipei sees itself exclusively as an independent state.
On the topic of the possible development of hostilities "in the event of an offensive by the PLA (People's Liberation Army of China) on Taiwan," foreign observer David Ex reflects in Forbes. In this case, the review is focused exclusively on the variant of the tank confrontation.
The author writes that the armed forces of Taiwan have the ability to disperse about 1,2 thousand troops.
tanks
, "To survive the first blow from the Chinese army." Then, according to a Western observer, "the remaining combat vehicles will need to be concentrated in the 14 main coastal areas of Taiwan, where the troops could land."
From the material:
The Chinese army seeks to land its tanks to repel the Taiwanese counterattacks. This is easier said than done. The Chinese Navy is not able to simultaneously land several hundred of its tanks on the Taiwanese coast in favorable conditions.
The observer is confident that the Taiwanese army has an advantage in the tank component in case of war.
Ex claims that the Taiwanese tank battalions, having properly dispersed their forces and means, will be able to effectively destroy the PLA's amphibious armored vehicles.
The Western author points out that Taiwan will use three types of tanks in service, including the American-made M-60A3, to destroy the landing armored vehicles of the Chinese army.
In a strange way, the Western edition does not consider such a scenario in which, in the event of an offensive on Taiwan, the PLA will not observe how the M-60A3s shoot armored vehicles dropped on the coast, but simply deliver a series of missile strikes on the territory of greatest activity of the same Taiwanese troops ...