There are some details of the destruction of the drone by the Pantsir-S complex in Syria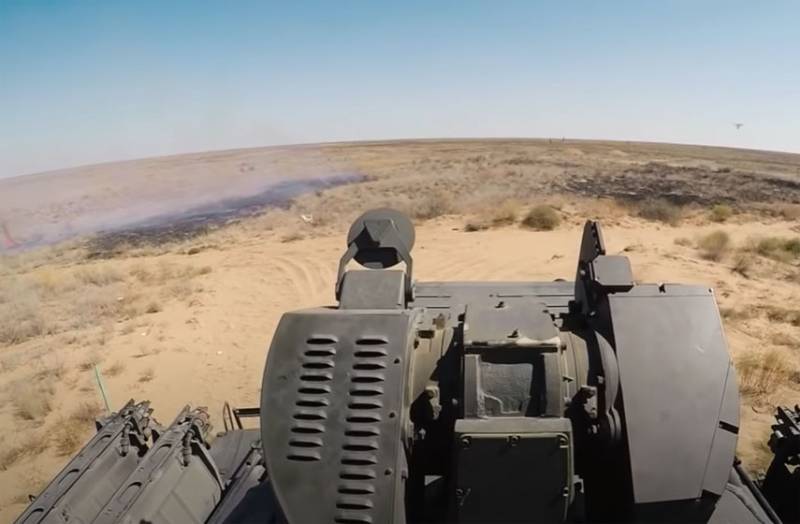 Some details of the destruction emerge
drone
Russian-made Pantsir-S anti-aircraft missile and gun system in Syria. It became known that the destruction was carried out in the province of Hama by a Syrian air defense crew.
The Russian Ministry of Defense previously circulated information that the drone was launched into the air by militants of one of the terrorist groups operating in the Syrian Arab Republic.
At the same time, the following fact draws attention to itself: the UAV appeared over the territories of control of the Syrian government forces, and at an impressive distance from those areas that are controlled by the militants. And the closest area of ​​such control by terrorists in Syria is the province of Idlib. Thus, the drone flew about a hundred kilometers to the place of interception. This suggests at least that the drone had, as they say, decent performance characteristics.
According to reports from Syrian sources, the drone was directed to the area of ​​the city of Masyaf (Hama province).
Why exactly there?
The reason may be that it was in the Masyaf area, as previously reported, that the S-300 air defense system was deployed, which was at one time supplied by Russia to Syria. This happened after, as a result of the provocative actions of the Israeli Air Force, the Syrian crew of the S-200 complex mistakenly shot down an Il-20 aircraft of the Russian Aerospace Forces. Then the Israeli side notified the Russian side of the strikes on Syria about a minute before their start, which in fact became one of the reasons for the incident with the electronic reconnaissance aircraft. The Syrian crew began shelling targets - Israeli fighters, which actually covered themselves with a Russian military aircraft.
The drone, according to some reports, had weapons on board, and then, obviously, with its help, they were going to carry out an attack on a military facility.
It can be stated that the militants or those who stand behind them are not abandoning their attempts to destabilize the already difficult situation in the Syrian Arab Republic, using various forces and means for this.