Armament complex with anti-tank aircraft missile "Whirlwind" began to test on the Mi-28NM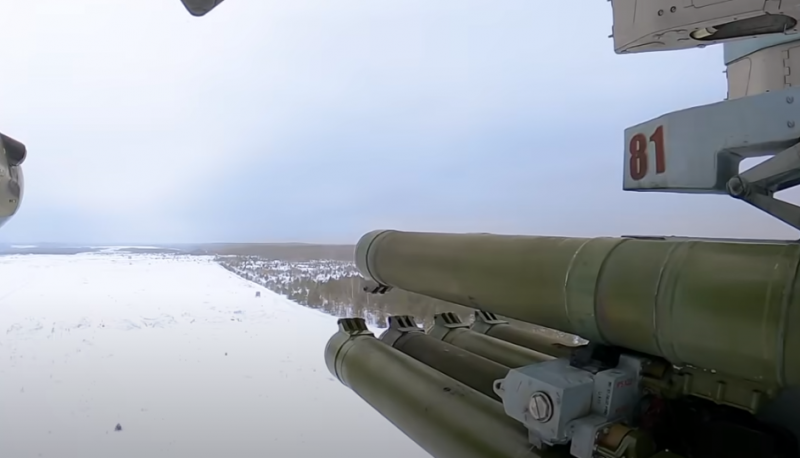 Attack helicopter Mi-28N "Night Hunter" will receive the modernized anti-tank guided missile (ATGM) "Vikhr-1". Tests of new weapons are already underway.
According to reports, the missile has already been adapted for use in the "Night Hunter" weapon system. Currently, a prototype helicopter with a new armament system, which includes the Vikhr-1 ATGM, is undergoing factory tests.
(...) the complex includes a 9A4172K "Vikhr-1" rocket with an automatic laser guidance system and a firing range of up to 10 thousand meters
- leads
TASS
source words in the defense industry.
Earlier, the Kalashnikov concern announced that the Vikhr-1 ATGM, originally developed for the Ka-50 and Ka-52 attack helicopters, will be adapted for use and will be included in the armament complex of the Mi-28NM, Mi-35P and attack helicopters.
drone
"Orion".
In February of this year, information appeared on the modernization of the missile as part of the program for the unification of the weapons of the Ka-52 and Mi-28NM helicopters, in May it was reported that the first tests of the improved missile were carried out. At the same time, it was clarified that the work has not yet been completed.
The main purpose of the missile is to destroy armored vehicles, including those with active armor, as well as air targets at speeds up to 800 km / h. The launch height is up to 4000 meters, and the maximum firing range is 10 kilometers.