"The Checkmate's Answer": MiG has begun development of a new generation carrier-based fighter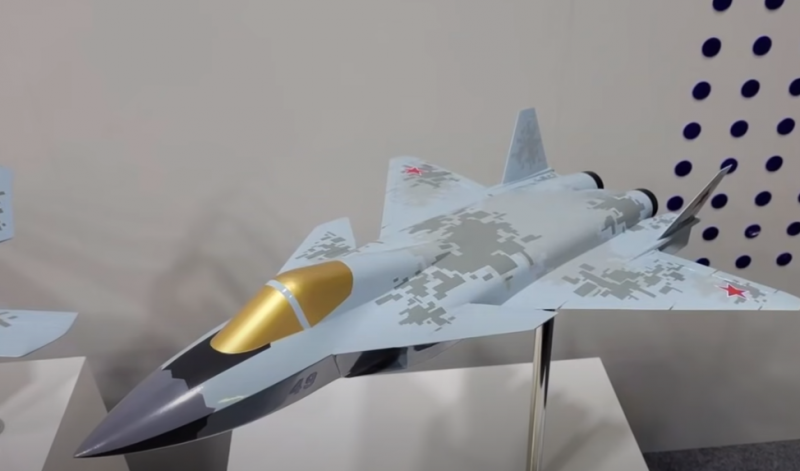 The Russian Aircraft Corporation (RSK) "MiG" will create its fifth generation fighter, the development of the aircraft has already begun. Unlike the Checkmate developed by Sukhoi, the MiG aircraft will be deck-based.
According to available data, specialists of RSK MiG intend to develop not just a carrier-based fighter, but a whole complex, which, in addition to the aircraft, will also include a drone. It is planned that the fighter will be of the fifth generation, made using stealth technology, in the dimensions of the MiG-35. Unlike the Sukhoi Checkmate, the MiG fighter is twin-engine and is designed according to the "canard" scheme. Also, the creation of a version with vertical take-off and landing is not excluded, this option is being considered.
The drone, which will work in conjunction with the fighter, is being created according to the "flying wing" scheme and weighing more than 10 tons. He will be either a striker or a tanker, the issue has not yet been fully resolved. In developing
drone
developments on the Skat unmanned aerial vehicle will be applied.
To date, as reported
RIA News
with reference to a source in the defense industry complex, the work is at the stage of computer modeling. Experts of RSK promise to provide prototypes within the next few years. So far, everything is limited to large-scale models shown at the MAKS-2021 aerospace show.
Meanwhile, as stated in KRET, the promising Checkmate fighter, which was also presented within the framework of MAKS-2021, will receive the most modern complex of on-board radio-electronic equipment developed in Russia. In terms of its characteristics, the on-board complex is not inferior to that used on the F-35, and in some parameters even surpasses it.