Poland and Russia react to the proposal of the head of the Polish Ministry of Defense to place Abrams tanks in the Smolensk Gate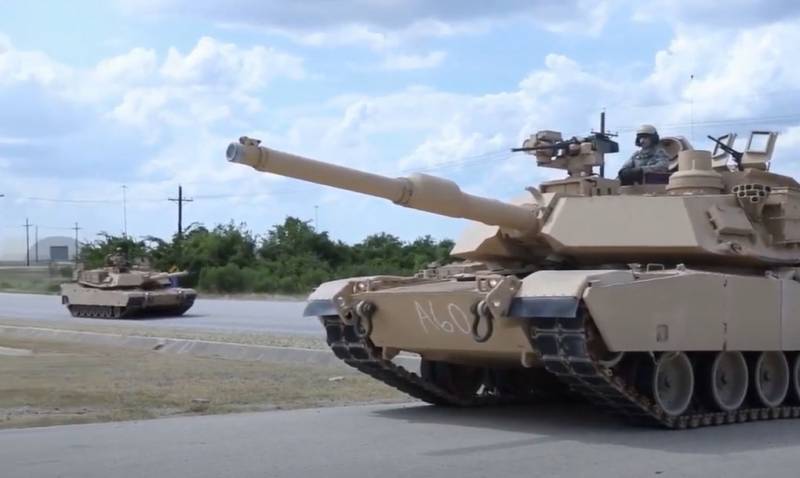 Russia and Poland are commenting on the statement of Polish Defense Minister Mariusz Blaszczak about "strengthening the eastern flank of NATO." According to the head of the Polish defense department, the country intends to increase its own defense potential, including through the acquisition of American
tanks
... Recall that earlier Poland decided to purchase Abrams tanks from the United States of America.
Talking about the prospects for this acquisition, the Polish minister allowed himself to express the following words:
There is a proposal to place Abrams tanks in the Smolensk Gate. If such a deployment takes place, then it will be carried out on the plain, which means that our infrastructure, roads and bridges will not suffer from heavy American tanks.
It should be noted that the Smolensk Gate refers to the flat terrain on the border of Poland with Russia and Belarus.
Blaszczak's statement was commented on in Poland itself. Representatives of opposition parties note that ministers from the ruling Law and Justice party "are constantly engaged in adding fuel to the fire, which they themselves kindle." The head of the Polish Ministry of Defense was also criticized by ordinary Poles for his proposal to place tanks in the Smolensk direction, pointing out that "the minister apparently wanted to please the American administration."
In Russia, experts, assessing the words of Mariusz Blaszczak, note that it is difficult to imagine what emotions the Polish authorities would have if the Russian Defense Minister allowed himself to announce the deployment of Russian T-90 or T-14 "Armata" tanks on the "Warsaw direction" ...
It is also indicated that the Smolensk direction does not give rest to the Polish authorities.