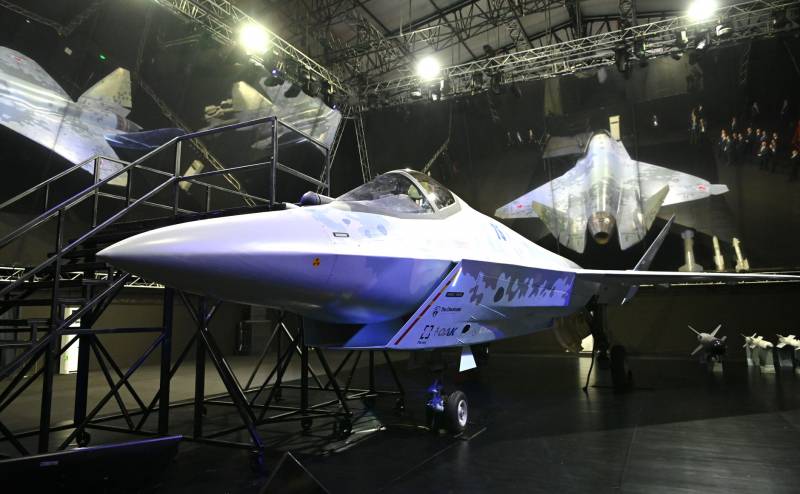 During the demonstration of a promising single-engine fighter to Russian President Vladimir Putin, the characteristics of the newest combat vehicle were identified. They were reflected at the stand, to which the head of state approached to get acquainted with the new development of Sukhoi.
So, the stand shows the practical range of a promising new generation light multipurpose fighter. It is 3 thousand km. The practical ceiling of the aircraft, designated at MAKS-2021 as The Checkmate (in the export version), is 16,5 thousand meters. The maximum combat load is 7,4 tons. In this case, the maximum speed is designated as 1,8-2 speed of sound (1,8-2 M).
Vladimir Putin was told that several variants of the newest fighter are being developed: a two-seater aircraft, as well as an unmanned version.
The maximum overload is indicated at 8 units.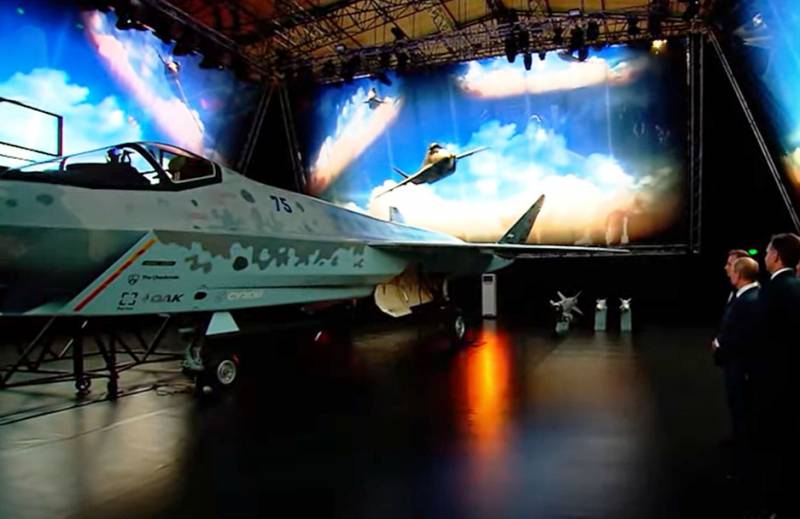 The aircraft is realized without the use of flat nozzle technology.
During the presentation for the President of the country:
The fighter has a panoramic display with a touch-screen function. Intelligent support algorithms have been implemented that relieve the pilot's load when performing operations. Therefore, he can focus on the main tasks.
The aircraft is implemented with an AFAR radar (with an active phased array), a circular optical and electronic reconnaissance system, a built-in electronic jamming system, an optical sighting system, a wide-range communication system, and a 5th generation cockpit information and control field.
The aircraft is reportedly being developed based on the concept of low radar signature.