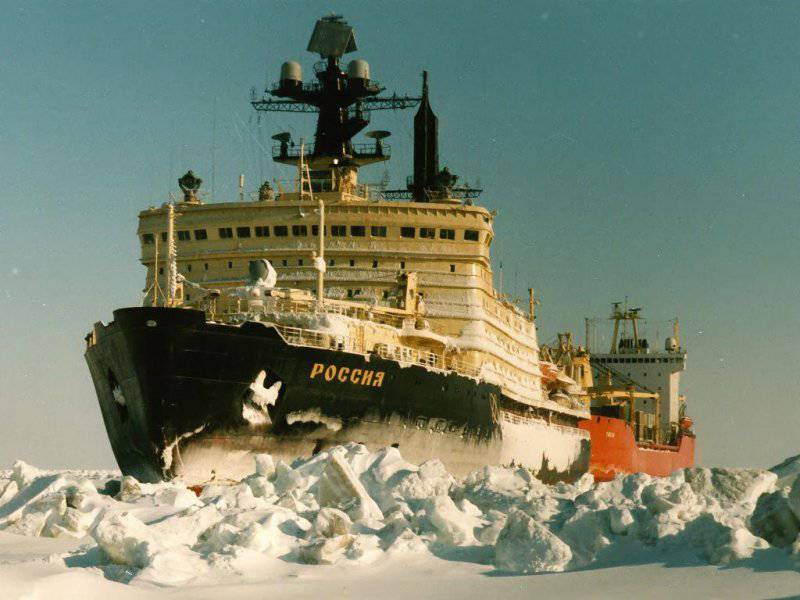 Another congestion has begun - they say, we have more rights to the Arctic, we build icebreakers for the full presence, etc. All this is of course good for the northern sea route and no more. The root of the problem lies in the inadequate response to the actions of our overseas friends, who have been rattling steel around the world for 20 for years, and at the same time as the legal norms, which, in turn, Russia does not neglect! As long as we look at the delicate women's bodies and share the shelf with the Norwegians and other countries, friends from overseas have once again shown the world, and most importantly, how they can spit on everything that goes against their development strategy. In this case: "The fundamental document regulating the conditional division of maritime space (including the Arctic), which is the" United Nations Convention on the Law of the Sea ", is a kind of" set of rules "according to which all coastal states agreed to define their own boundaries. However, the United States did not ratify the convention, which, on the one hand, does not allow Americans to claim their rights to the continental shelf north of Alaska, and, on the other hand, it "unleashes" in relation to the whole of the Far North. " earlier, Asashai "untied his hands" and try to say something against ...
A very interesting point is where the current development of the north by the imperialists begins ... of course with the increase in military power in Alaska: "A vivid example: March 26 2012 terrain, to identify enemy ground targets for further targeting of SDB 22 kg bombs on them). Not surprisingly, the first updated aircraft received the 113 squadron of the 525 th wing of the combined base Elmendorf-Richardson in Alaska. There is no reason to worry, because bombs are needed for making ice holes in multi-meter ice, aren't they?
Interestingly, in the light of recent developments around missile defense and in general of the American presence around the world, i.e. around Russia, we have already asked America to confirm that the increase in the military contingent in Alaska is in no way directed against us ...? Or, anyway, we'll stop scaring, as it is American-style, American's ass kissing friends in the form of Poland and others. place? So can we move on to the practice of our Far Eastern neighbors and simply squeeze what we want in the Arctic, until the same neighbors are ahead of us, not to mention Asashai? And what about the renaming of the Arctic Ocean?