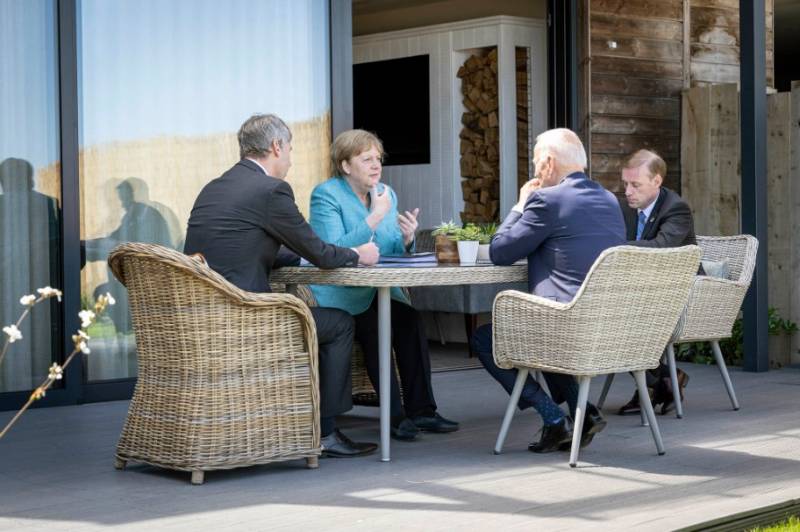 The Chancellor and the German government welcome the dialogue between the United States and Russia, but will not predict the outcome of the meeting between Vladimir Putin and Joe Biden in Geneva. Also, the administration of Angela Merkel announced the position of Germany on the conflict in the Donbass.
Representative of the German government Steffen Seibert spoke about this today to journalists in Berlin.
It is good that the American and Russian presidents are holding a meeting, the chancellor also spoke about this recently.
- he told the correspondent of the news agency
TASS
, noting that Angela Merkel recently announced this publicly.
Seibert also expressed hope for a similar summit at the European level, that is, for a personal meeting, where one side will be represented by Russian President Vladimir Putin, and the other - by the head of Germany or the European Union.
As for the armed conflict in Donbass, Germany expects constructive cooperation from Russia on this issue. Seibert recalled the key role of Russia in resolving the situation in eastern Ukraine, which was also discussed at the recent meeting of the G7. They said that they expect constructive cooperation from Moscow on Donbass and the implementation of the Minsk agreements. At the same time, they prefer to remain silent about Kiev in Berlin in relation to the conflict in Donbass.
Russian representatives have repeatedly stressed that the Russian Federation is not a party to the conflict and a subject of the agreements signed in Minsk.