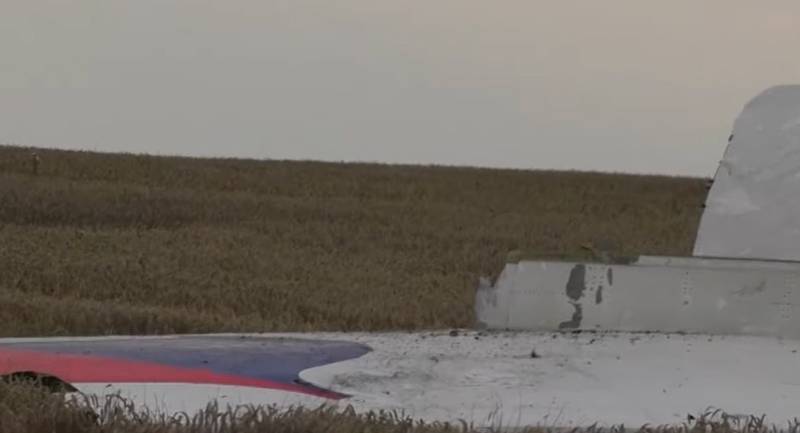 The head of the Donetsk People's Republic met with representatives of the press. One of the topics that was touched upon at this meeting was devoted to the MH17 issue. July 17 will mark seven years since the tragedy when the Malaysian liner was shot down over the southeast of Ukraine.
Denis Pushilin made an important statement, noting that the republic's authorities are ready to provide any information about the Boeing crash site, as well as access to this territory.
According to Denis Pushilin, the Donetsk People's Republic is interested in an objective investigation.
The head of the DPR:
We have nothing to hide. We are ready to provide access to the scene of the tragedy. We need the culprit to be identified and punished as deserved. For our part, we will make every effort.
Recall that a few days ago in The Hague resumed hearings in the case of the downed airliner. It is noteworthy that amazing intentions were expressed at the trial: only witnesses who are ready to claim that they saw the launch of a rocket from territory controlled by the DPR are going to listen. Either they are not going to listen to the witnesses of the missile launch from the territories controlled by the Armed Forces of Ukraine, or they say that their data is "contradictory." In principle, this is all you need to know about how the investigation was conducted and how the tribunal in The Hague is going to work. The perpetrators were appointed on the day of the tragedy, and all these seven years of "investigation" are a real outrage over the memory of the victims.
It should be added that there is still no information about where the dispatchers from Dnepropetrovsk, who took the plane over the epicenter of the battles in Donbass, are still missing.