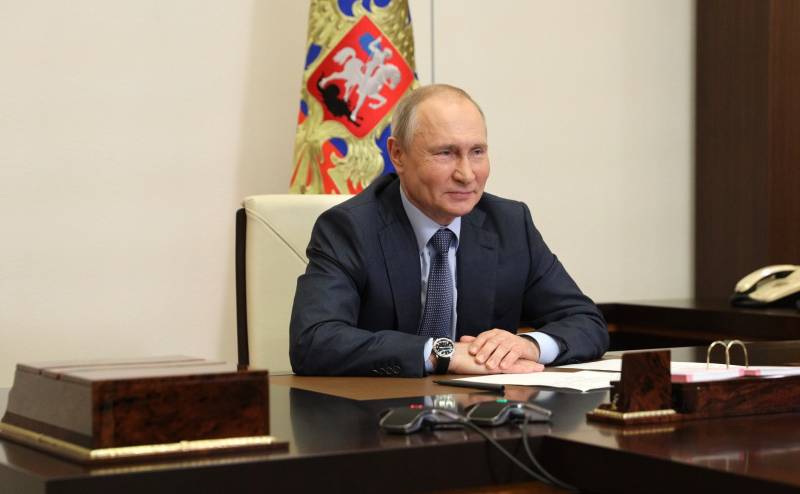 The first personal meeting of Russian and US Presidents Vladimir Putin and Joe Biden will take place today. The talks, as previously reported with reference to the US administration, will start in Geneva at about 15:30 Moscow time. After Vladimir Putin's interview with NBC and after numerous statements from the White House about a certain range of topics of the summit, the foreign press, political scientists, experts of various ranks are commenting on the upcoming negotiations even before they start.
The American television channel FoxNews is reporting that the meeting of the two leaders in Geneva could last at least five hours. At the same time, no joint meals are expected.
There is no time left for joint meals - you need to work actively and discuss the range of accumulated problems,
- American experts say.
The same TV channel asked the representatives of the Biden administration about whether the US president was going to raise the topic of Navalny. The administration did not give an unambiguous answer, in connection with which the report expressed the idea that if the issue with Navalny was raised in Russia, Putin could raise the issue of prisoners in US prisons, including those who attended the rally on January 6 in Washington. The question of the persecution of Julian Assange may also be raised in response.
The Associated Press writes that there is no need to expect any breakthroughs in Russian-American relations from this meeting. It is noted that Biden and Putin have completely different goals.
From the material:
There are great doubts that Biden will look for Putin's soul and look into his eyes. At the same time, the White House will try to complete the dialogue in such a way that further Russian-American relations become more predictable. The Biden administration will try to "curb" Russia in terms of its destructive behavior, using its levers.
Local writes that "the meeting with Putin will contrast with the one that took place in Britain in the G7 format":
You shouldn't expect any barbecues or joint holiday photos. At the same time, the Biden administration will try to find common ground with Moscow so that the most pressing issues can be resolved.