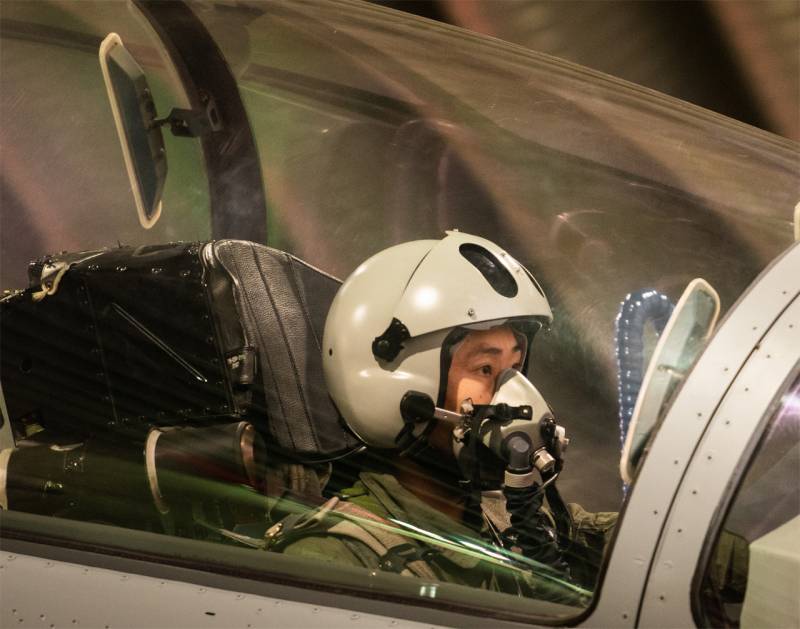 China commented on publications in the Indian media, where it was stated that the PLA Air Force was conducting exercises using the Xian H-20 stealth bomber near the borders of India. In the Indian media, it was stated that the Chinese air force was using the exercise as an opportunity to test its promising stealth strategic bomber. In particular, such material was published by the Indian columnist Sumit Kumar Singh.
The Chinese media, commenting on the publication of the Indian observer, note that the air force exercises in the area of ​​the Hotan airbase in the Xinjiang Uygur Autonomous Region (XUAR) are indeed being held. But no stealth bombers are involved. It is pointed out that in China they never combine military exercises with the testing of promising military equipment that has not yet entered service and is under development.
The Sohu publication indicates that the J-11 fighters (licensed copy of the Su-27 - note "VO") and J-16 (developed on the basis of the J-11) are involved in the exercises of the PRC Air Force in the west of the country. It was noted that earlier fighters of the new generation J-20 were seen at the Hotan airfield, but this year they have already left this military base, going to the central part of the PRC.
Chinese readers sneer at Indian press reports. So, it is indicated that "in India they see the stealth bombers of the Chinese Air Force at the exercises, although they are not at these exercises, and it is not known if they are even in their final form."
They have learned to see what is not. Xian H-20 stealth bombers are seen in India, although even our Air Force does not see them in their composition
- commentary in the Chinese media.
According to official data, the Xian H-20 made its first flight back in 2013. It is known that the aircraft is made according to the flying wing scheme and has a special coating that makes it invisible to the radar of a potential enemy. At the same time, the completion of work on the Xian H-20 and its introduction into service with the PLA Air Force was not officially announced.