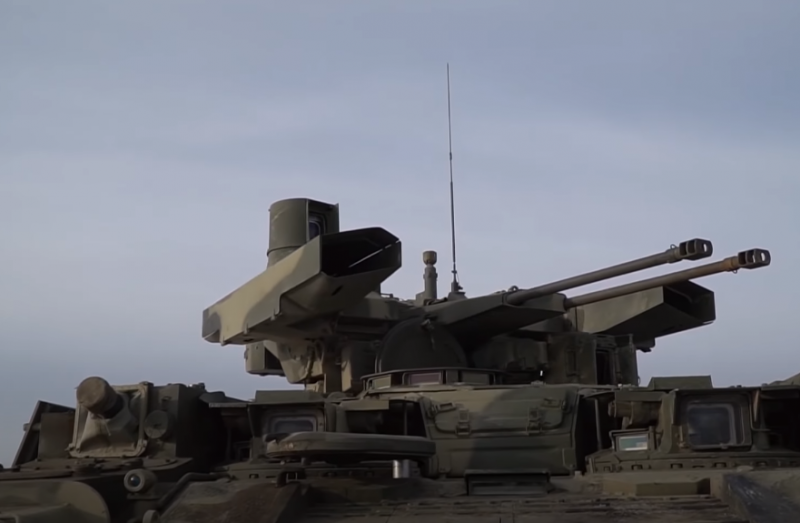 Support combat vehicles
tanks
(BMPT) "Terminator" will take part in tactical exercises of the 90th Panzer Division of the Central Military District. This was reported by the press service of the Ministry of Defense.
According to the report, the exercise will take place from June 16 to 18 at the Chebarkulsky training ground in the Chelyabinsk region. The use of the BMPT "Terminator" in the exercises, according to the military, will have a research character. According to the scenario of the exercises, the BMPT will work out various tasks in combat formations, depending on the tactical situation.
The military intends to test the entire range of Terminators' weapons when firing not only at enemy armored vehicles, but also at low-flying targets at various ranges.
Recall that the Ministry of Defense took a year to test the BMPT, after which a decision will be made on the supply of equipment to the troops. The first stage of testing, dedicated to the general study of machines, ended in February this year. The second stage is completely devoted to the use of BMPT.
To date, the Terminators have worked out interaction with tank units, the crews conducted control firing using the entire complex of weapons. Now it's the turn of the exercises.
Recall that the first batch of eight BMPT "Terminator" entered the 90th Tank Division, stationed in the Chelyabinsk region, for trial operation at the end of November 2020. Prior to that, BMPT was checked during the "Kavkaz-2020" command-and-control system.
BMPT "Terminator" is made on the chassis of the T-72. The vehicle is armed with two 30mm 2A42 automatic cannons, a 7,62mm PKT machine gun, and four launch containers for the 9M120 guided missiles (Attack complex).