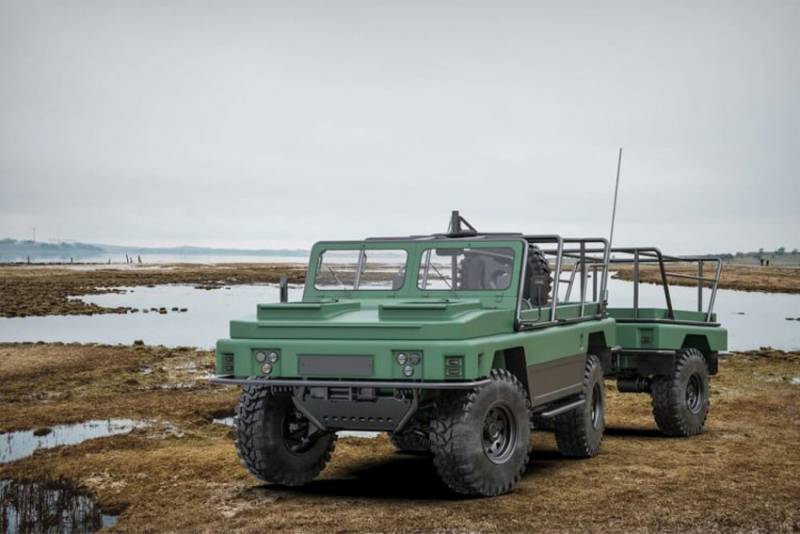 In Ukraine, discussions are continuing on a program aimed at refusing to use UAZ vehicles in the country's armed forces. The Ukrainian command, as already reported by Voennoye Obozreniye, has set the task of replacing the Soviet-designed UAZ-469 army off-road vehicles with new vehicles. However, a number of difficulties arose. And chief among them is the choice of the performer. The number of applications for the replacement of UAZ vehicles (and this is the production of hundreds of vehicles) is decreasing.
At the moment, five companies offer their services for the development and production of a promising army off-road vehicle for the Armed Forces of Ukraine. One of the firms that had previously made an application dropped out. Moreover, among these companies, there are still very dubious ones, including those that do not develop anything themselves, but are only engaged in "alteration" of automotive equipment already developed by other firms.
For example, the Vidiunikomers company, which is one of the structural divisions of the network of car dealerships, is trying to enter the tender. This structural unit is engaged in the creation of special machines based on foreign samples.
The services to the Ministry of Defense of Ukraine for the replacement of the UAZ-469 are offered by Protektingyuring, a company that sells military products, primarily the equipment of the Bogdan corporation. The strangeness is that the Ministry of Defense could directly order SUVs from the same "Bogdan", but in this case it is considering an option with an actual "gasket" company.
The third company from the Ukrainian list is Ukrainian Armored Vehicles. She is engaged in the production of automotive equipment "Varta" and "Novator".
Also among those trying to get the right to supply army off-road vehicles for the needs of the Armed Forces of Ukraine are such companies as the design and production enterprise "Synergy" and "Ukravtobuprom".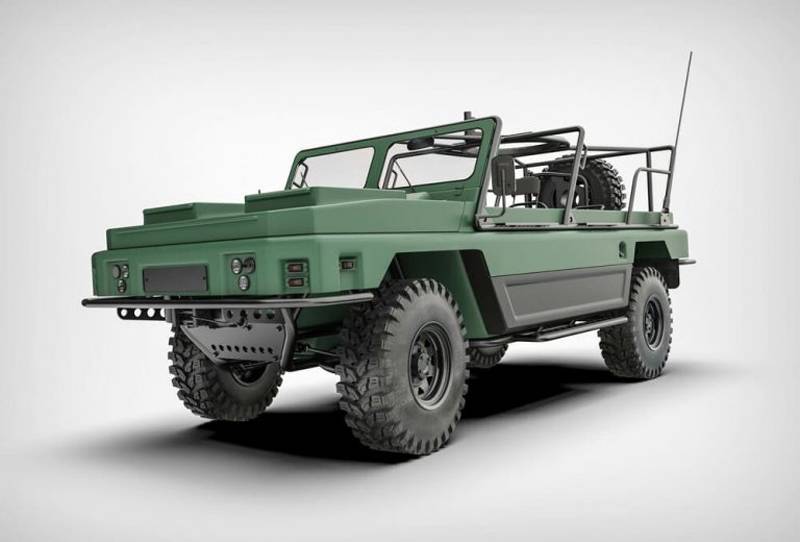 The latter is the "heiress" of what is left of the bus plant in Lviv. It is important to note that in recent years, Ukravtobuprom has produced practically nothing in terms of automotive technology.
Earlier, an international legal think tank offered its application, which is generally difficult to suspect in any relation to the production of army off-road vehicles.
Ukrainian experts note that the Defense Ministry has been trying to make the choice for almost a year, but so far the process has not actually moved from its place. One of the reasons may be the corruption component. As a result, the contractor may be a company that will not develop anything by itself, but will only resell the APU off-road vehicles produced by others.