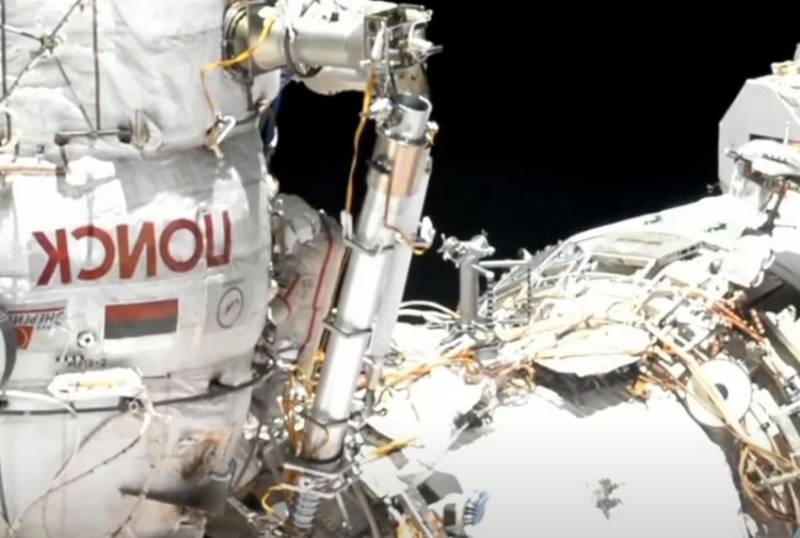 Russian cosmonauts Oleg Novitsky and Pyotr Dubrov made a spacewalk to carry out preparatory work to receive the new Science module. The release is broadcast on the official website of Roscosmos.
According to the state corporation, the opening of the exit hatch of the Poisk docking compartment took place at 08:53 Moscow time. In total, Russian cosmonauts will have to spend about 7 hours in open space. During this time, they must prepare the docking compartment for the arrival of the "Science" module, replace the removable panel of the fluid flow regulator, and install equipment for scientific experiments on the "Search" module.
After 14:00 Moscow time. time. it was reported that the astronauts replaced the panel on the Zarya module, packed it in a sealed container and sent it into outer space.
The Control Center explained that the spacewalk was the first for both Russian cosmonauts. It is performed in Russian Orlan-MKS spacesuits. Novitsky has red stripes on his spacesuit, and Dubrov has blue stripes. The work of cosmonauts on the surface of the ISS is supervised by specialists from the Main Operations Control Group, who are responsible for extravehicular activities.
Let us recall that the launch of the Nauka module to the ISS is scheduled for July 15 this year. The "Science" will be docked to the "Star" module. Despite its name, the new module will also be used to maintain the orientation of the ISS, dock ships and maintain the station's life support system. In addition, the module will have a living single cabin.