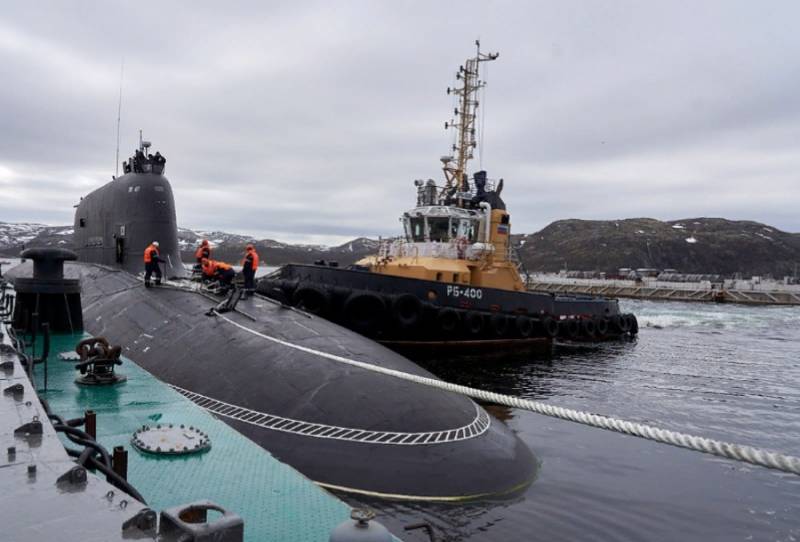 Nuclear multipurpose submarine "Kazan" of "Yasen-M" project arrived at the point of permanent basing. According to the press service of the Northern
fleet
, the solemn ceremony of welcoming the submarine took place on June 1.
The ceremony of the first arrival of "Kazan" at the permanent base was attended by the Chief of Staff of the Northern Fleet Rear Admiral Vladimir Vorobyov, the command of the Red Banner submarine forces of the Northern Fleet, as well as the administration of ZATO Zaozersk.
The head submarine "Kazan" of the modernized project is enlisted in the combat composition of the submarine forces of the Northern Fleet, and will serve together with "Severodvinsk" - the lead submarine of the project 885 "Ash" based in Zapadnaya Litsa. By the way, the commander of the Kazan nuclear submarine, Captain 1st Rank Alexander Beketov, previously served at Severodvinsk as a senior assistant.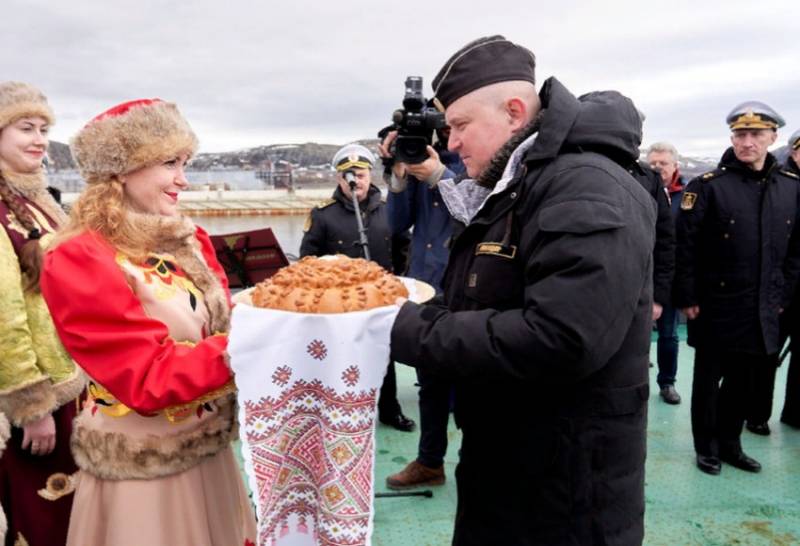 Let us remind you that the Kazan nuclear submarine of project 885M Yasen-M entered the Northern Fleet on May 7 this year. The ceremony took place in Severodvinsk at Sevmash, where the submarine was being prepared for handover to the customer.
The Kazan nuclear submarine is the first multipurpose nuclear submarine of the improved project 885M (Yasen-M), launched on March 31, 2017. It has a displacement of 13800 tons, a diving depth of 520 meters, a crew of 64 people, an autonomy of 100 days, an underwater speed of 31 knots. In service are mines, torpedoes 533 mm, cruise missiles "Caliber" and "Onyx".