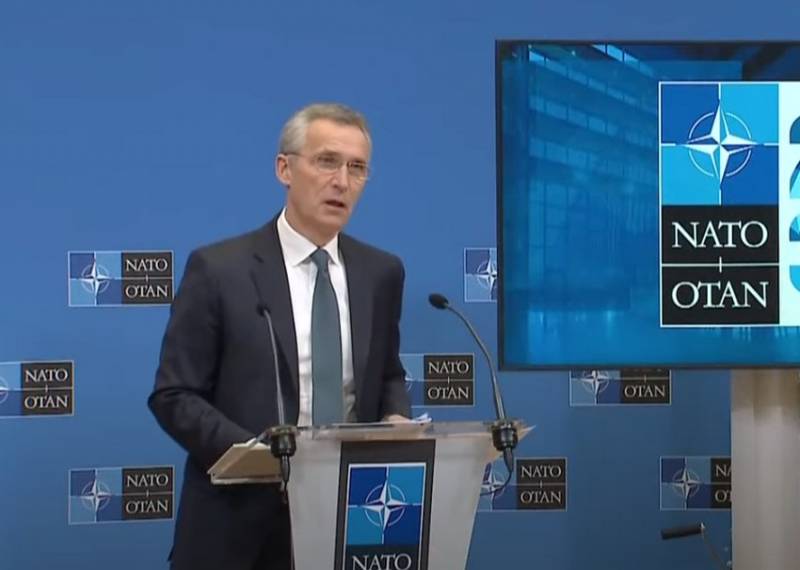 Ukraine and Georgia were not invited to the NATO summit, which will be held on June 14 in Brussels. As the secretary general of the alliance explained, the June meeting will be held in a "closed" format.
The June NATO summit will be held without representatives from Ukraine and Georgia. In principle, this was reported back in early May, but Kiev pinned hopes that the decision could be changed and their representatives would be invited to "participate" in the meeting. The thing is that the Ukrainian authorities hoped to receive a NATO Membership Action Plan (MAP) at the June summit. Even the President of Ukraine Zelensky said this. But it didn't work out.
Just last week, Foreign Minister Dmitry Kuleba expressed his "disappointment" with the decision not to invite Ukraine to the summit. In his opinion, holding a "closed" summit against the background of Russia's "aggression" against Ukraine and NATO members is "somehow incomprehensible."
But NATO explained that the meeting is only "for their own people." And in order to enter this "closed club" Kiev and Tbilisi were once again advised to carry out reforms.
(...) focus on reforms, strengthening the military and security services, as we believe this is the best way for Euro-Atlantic integration

- declared Stoltenberg.
In the end, having decided to "sweeten the pill", NATO announced that Ukraine and Georgia are still "valuable partners" of the alliance and only thanks to them it was possible to increase the military presence in the Black Sea. In addition, Stoltenberg promised to hold a meeting soon, to which both Ukraine and Georgia will be invited.