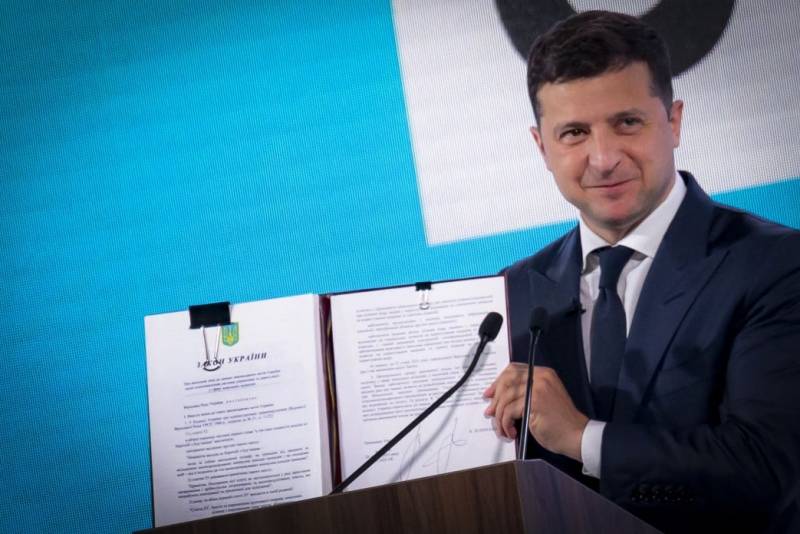 In Ukraine, they continue to discuss the statement of President Volodymyr Zelensky on the possible holding of a referendum on the situation in Donbass. Recall that Zelensky said a few days earlier that a plebiscite could be held on this issue, which he himself cannot organize, but can accept "by virtue of presidential powers." According to Zelensky, a referendum in this case can be initiated by the Ukrainian people.
Today in the office of the Ukrainian president they tried to bring specifics into the statement of the head of state.
Advisor to the Head of the Office of the President of Ukraine Mikhail Podolyak spoke about the possibility of a nationwide vote on the situation in Donbass.
According to Mr. Podolyak, Ukraine will hold a referendum on the Donbass issue "if the negotiation process requires it." At the moment, as the Ukrainian official clarifies, "there are no such requests and specific initiatives."
At the same time, Mikhail Podolyak pointedly added that the topic of Donbass at the referendum, if one is organized, will not be the only one. "And other topics for discussion and voting" are assumed. What kind of topics Kiev is going to put up for a popular vote, if such is still planned, the adviser to the head of Zelensky's office did not say.
Ukrainian experts, meanwhile, note that all these statements are made deliberately - on the eve of the meeting between Biden and Putin, which is to be held in Geneva on June 16.