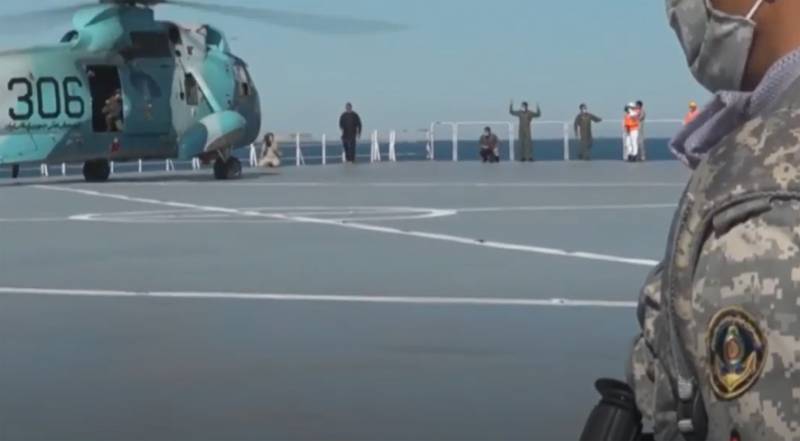 The US National Security Service and the US Navy command are monitoring Iranian ships "heading for Venezuela." The American press says that we are talking about a frigate and a "floating base" (helicopter carrier), into which the oil tanker was previously converted. Both of these ships are part of the Iranian Navy.
It is noted that the ships of the Iranian naval forces are moving along the eastern coast of the African contingent in a southerly direction.
From the material in the publication Politico:
Our sources, on condition of anonymity, report that Iran has sent its ships to the western hemisphere - to the coast of Venezuela, from where they can threaten the United States. We contacted the Iranian mission at the UN and representatives of the Venezuelan Foreign Ministry, but none of them began to comment on the Iranian ships' voyage.
The American press says that the ships of the Iranian Navy "are under close surveillance due to the fact that there is an unknown cargo on board."
Among the Iranian ships heading, according to the American media, to the shores of Venezuela are the Makran. This is indeed a former tanker, which is now being used for other purposes, primarily as a helicopter carrier. Its length is more than 230 m. At the same time, the United States declares that it can carry weapons and be used "for special operations and electronic warfare."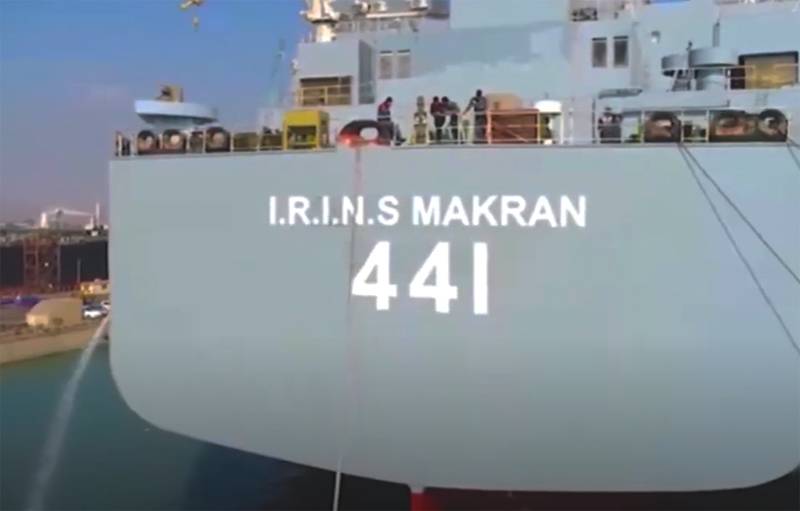 In the US press:
Iran can use this ship for jamming off the coast of the United States, where the activity of the American Air Force and Navy is high. This can pose a serious hazard.
Additionally, it is noted that there are several drones and 6 helicopters on board the Makran.